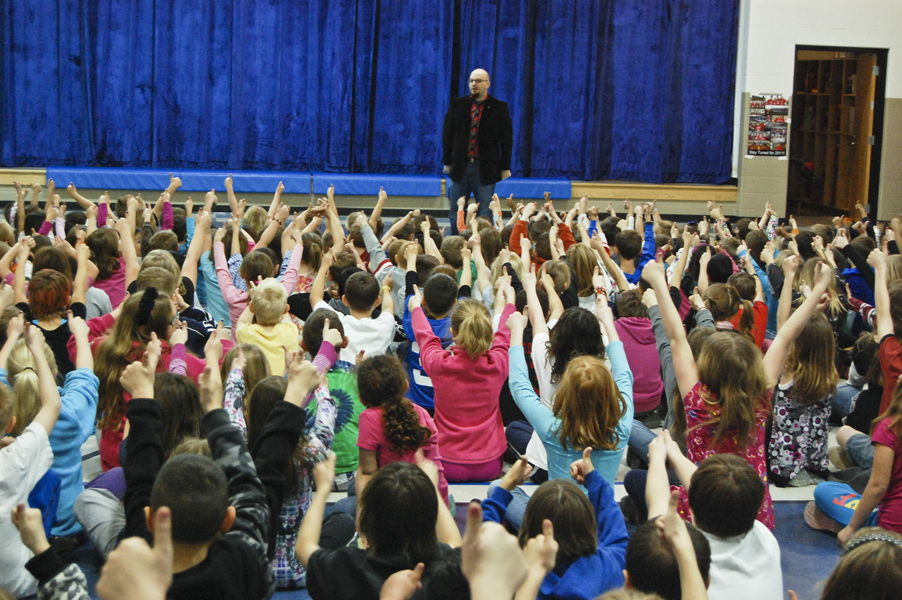 Kellogg Community College theatre students from instructor Brad Poer's Acting I and II classes this morning performed six short plays for the students of Wattles Park Elementary School in Battle Creek.
Poer said this is the third time he's done the project, which features the staging of plays based on short stories written by Wattles Park students.
In the image above, Wattles Park students give Poer a roomful of thumbs up between performances.
For more information about the theatre program at Kellogg Community College, visit www.kellogg.edu/performart/theatre/index.html. For more photos from the event, visit the Kellogg Community College Facebook page at www.facebook.com/KelloggCommunityCollege/photos.