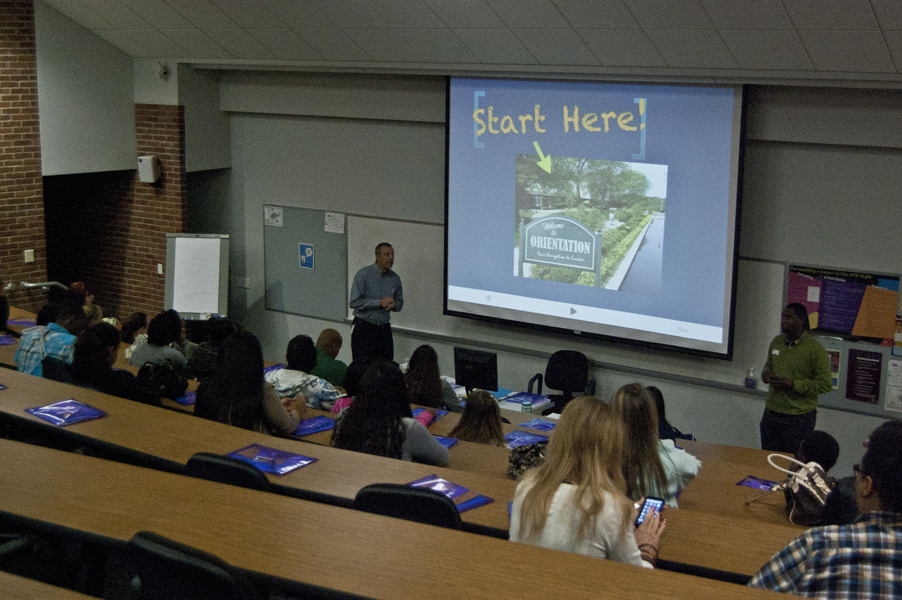 Kellogg Community College held a student orientation for incoming Legacy Scholars yesterday and this morning at the college's Battle Creek campus. Above, Admissions Representative Russell Bortell, left, and Recruitment Specialist Roderick Simmons speak to a group of Legacy Scholars before giving them a tour of the college.
The Legacy Scholars scholarship program began in 2005 through a $4 million endowment established by the W.K. Kellogg Foundation. As part of the program, qualifying students who graduate from Battle Creek Public Schools or the Lakeview School District are offered a scholarship for two years of education at Kellogg Community College.
For more information about the Legacy Scholars program, visit www.legacyscholars.org.