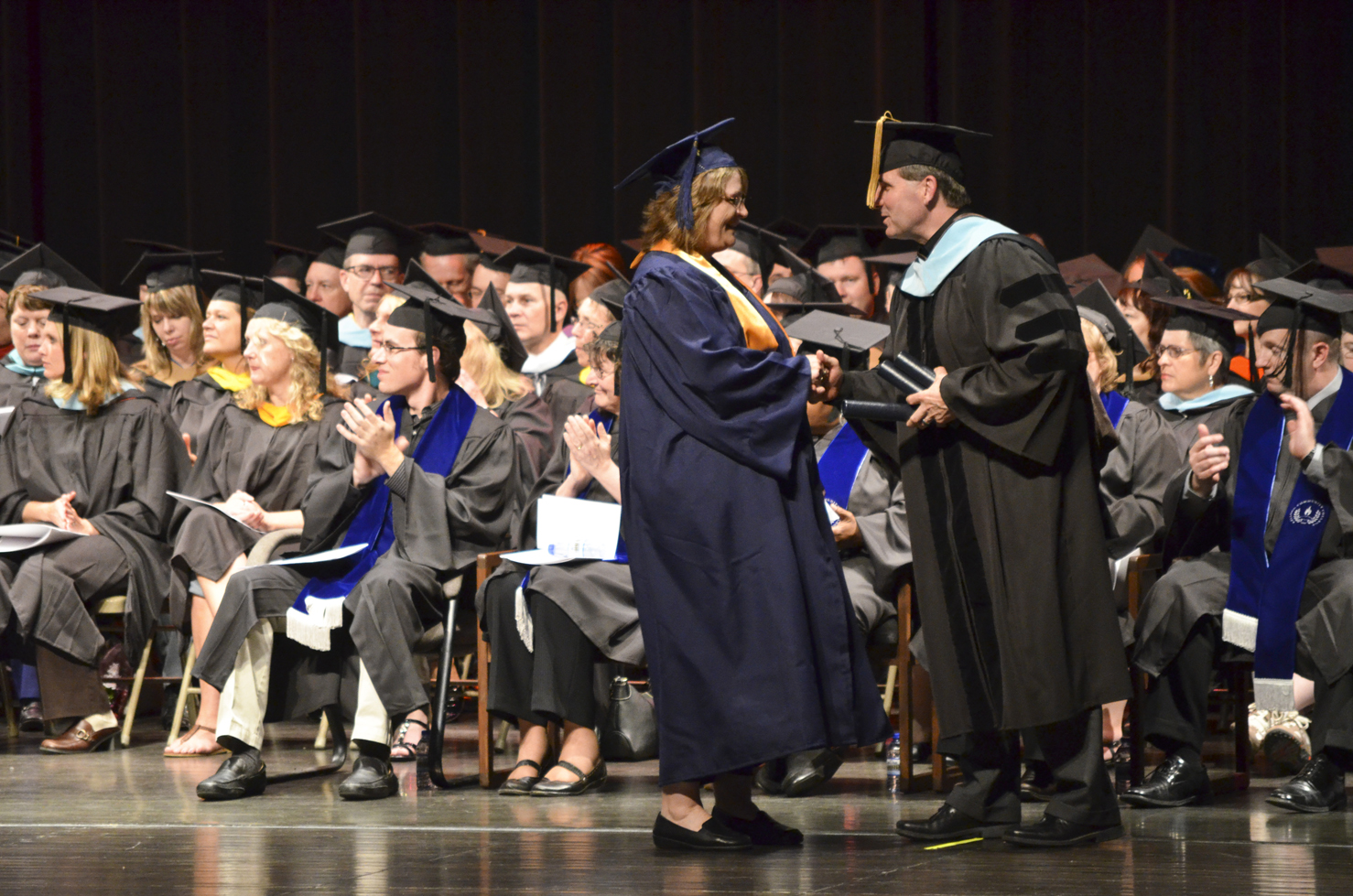 Photos from Kellogg Community College's 2012 Commencement Ceremony, held last night at W.K. Kellogg Auditorium in Battle Creek, have been posted on the college's Facebook page and can be viewed through the following link:
www.facebook.com/media/set/?set=a.452975934716304.119404.122077387806162&type=3
If these 93 photos aren't enough for you, you can see many more photos from other Kellogg Community College events on the Facebook page — including galleries highlighting yesterday's Commencement Breakfast and Commencement Rehearsal — online at www.facebook.com/KelloggCommunityCollege/photos.
The photo above was taken during commencement last night and shows the first graduate of the evening as she receives her diploma from Kellogg Community College President Dennis Bona.
Congratulations again to all of our 2012 Kellogg Community College graduates!