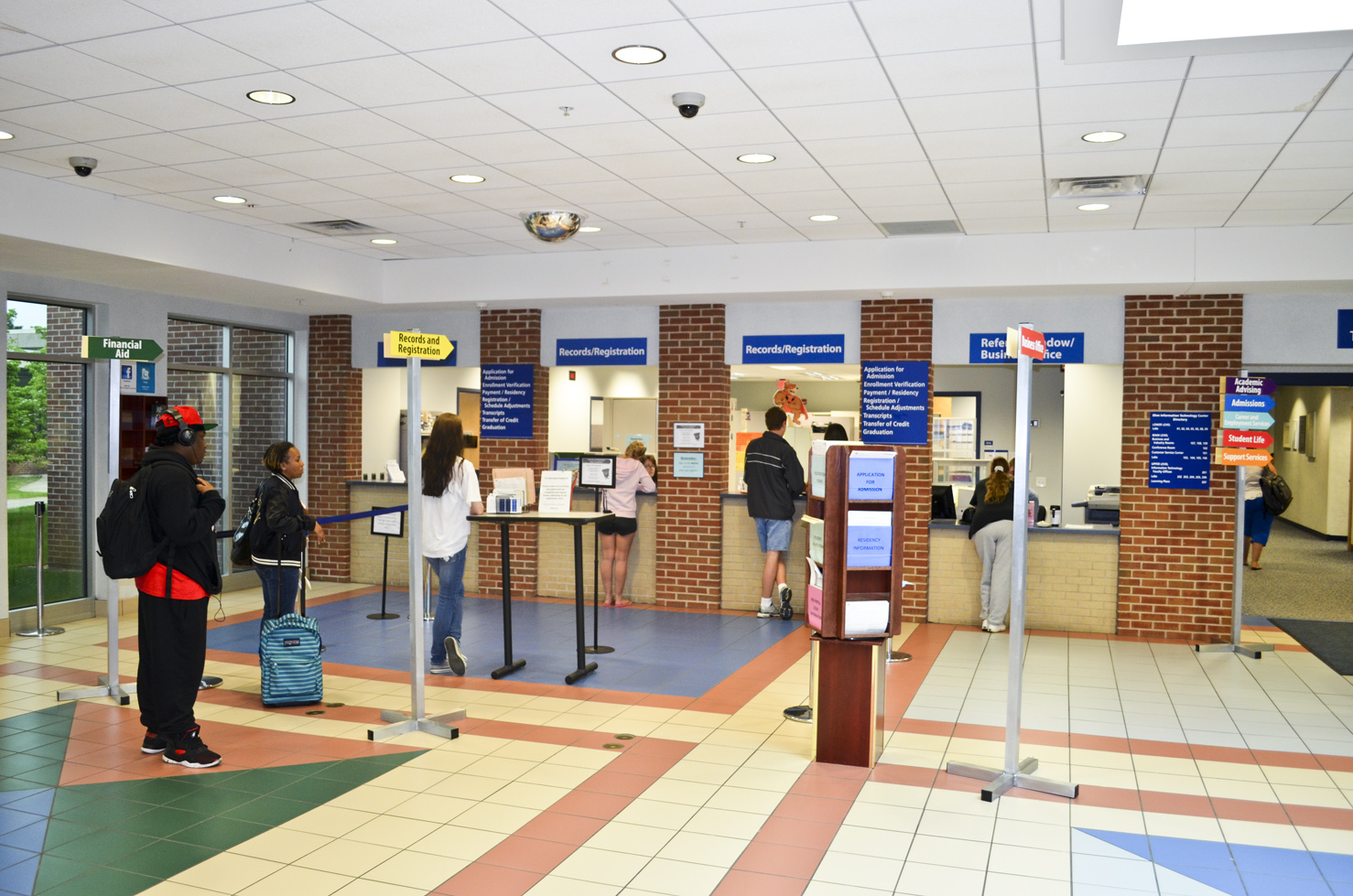 Registration for fall classes at Kellogg Community College began online at 7 a.m. and in-person on campus at 8 a.m.
While the line on the Battle Creek campus was growing shortly before 8 a.m., it wasn't too bad by around 8:30, as you can see in the picture above.
Click here for more information about registration at Kellogg Community College, and click here for a list of classes offered for the fall 2012 semester.