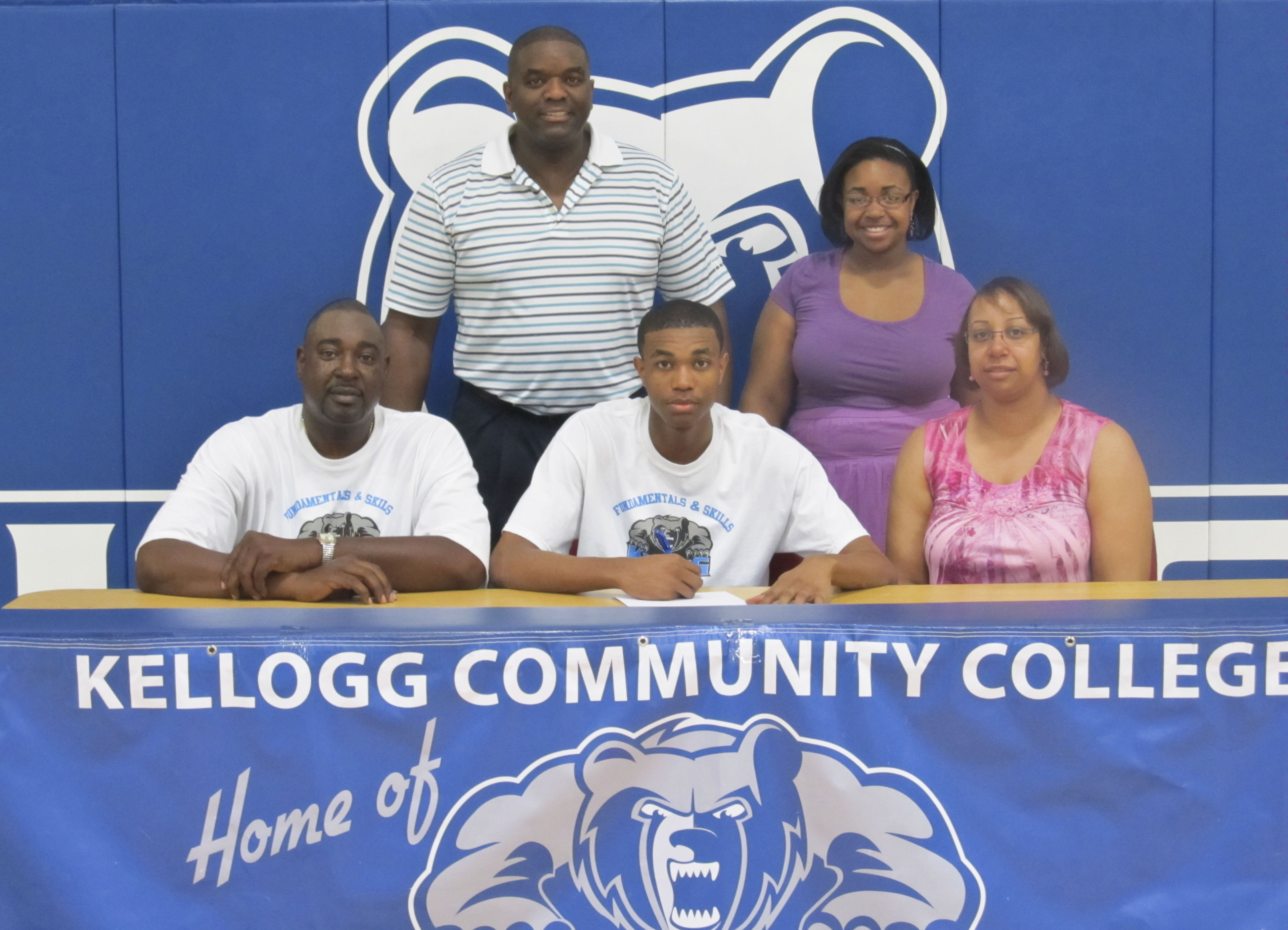 Devrin Hill of Portage has signed a letter of intent to play men's basketball at Kellogg Community College and will begin playing for the team during the fall 2012 season.
During his time playing basketball at Portage Central High School, Hill led his team in rebounds, blocked shots and dunks and was an All-Conference Honorable Mention.
Melvin McKnight, head men's basketball coach at Kellogg Community College, said Hill is a respectable player he first noticed during Hill's junior year.
"He's the kind of kid KCC is looking for," McKnight said. "He'll be a great part of my program, and I'm glad to have him here at Kellogg."
For more information about the men's basketball program at Kellogg Community College, visit www.kellogg.edu/athletics/mensbball/index.html or call coach McKnight at 269-965-4151.
Pictured in the above photo are, in the front row, from left to right, Kellogg Community College's head men's basketball coach Melvin McKnight, Devrin Hill and Stephanie Hill (mother); and in the back row, Rob Hill (father) and Lauren Hill (sister).