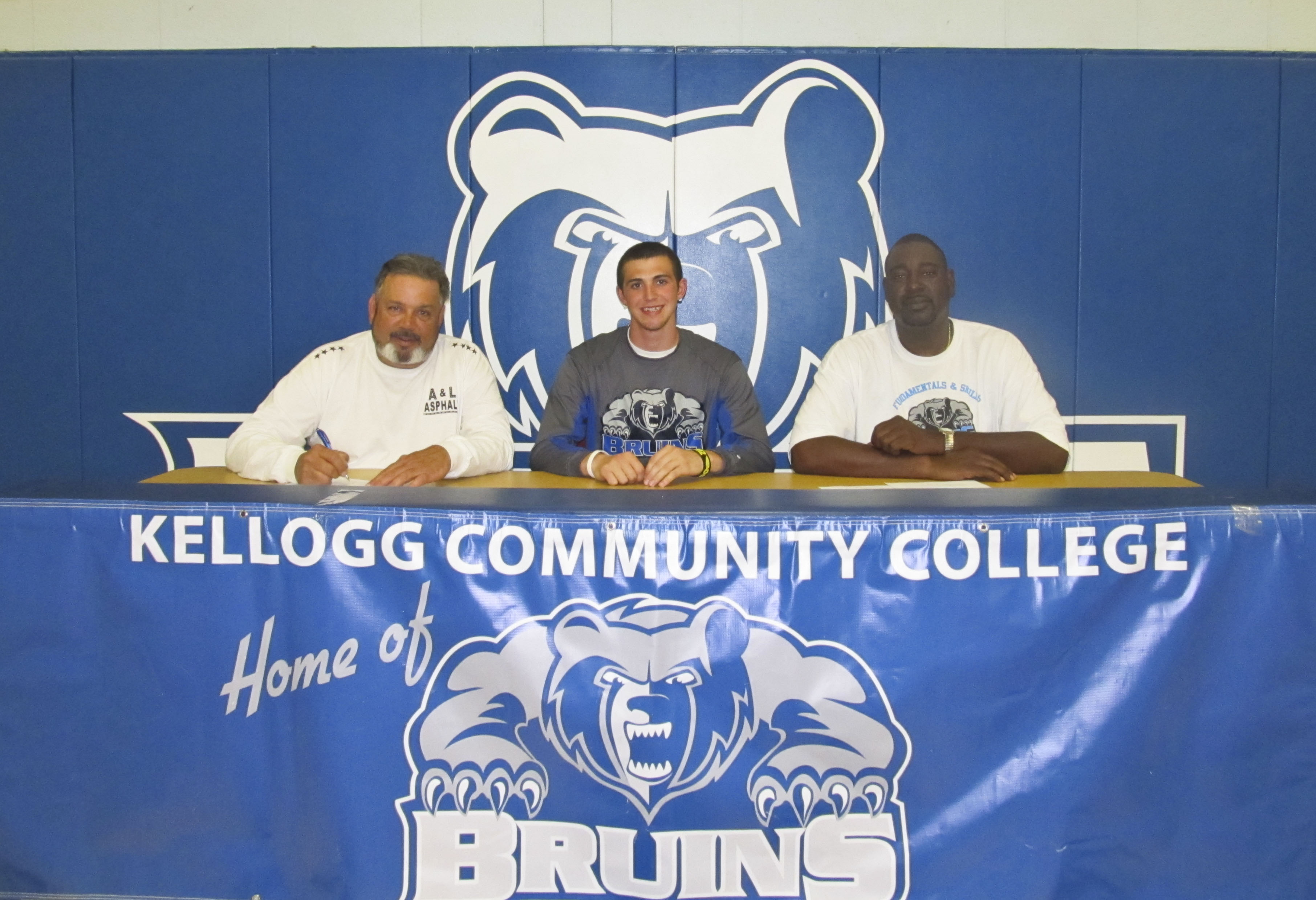 Lincoln Hackworth of Homer has signed a letter of intent to play men's basketball at Kellogg Community College and will begin playing for the team during the fall 2012 season.
During his time playing at Homer High School, Hackworth earned MVP honors (2011, 2012) and was named to the All-State 1st Team (2010-11) and the All-Conference 1st Team (2009-2010). He also holds the school records for most three-pointers in a game, season and career, as well as the record for most free throws attempted.
Melvin McKnight, head men's basketball coach at Kellogg Community College, said he thinks Hackworth will learn a lot his first year at KCC.
"Lincoln is a great scorer, has great range and great size for a guard," McKnight said. "Guards in our conference play tough defense, and I think Lincoln will be up for the challenge."
For more information about the men's basketball program at Kellogg Community College, visit www.kellogg.edu/athletics/mensbball/index.html or call coach McKnight at 269-965-4151.
Pictured in the accompanying photo are, from left to right, Gene Hackworth (father), Lincoln Hackworth and Kellogg Community College's head men's basketball coach Melvin McKnight.