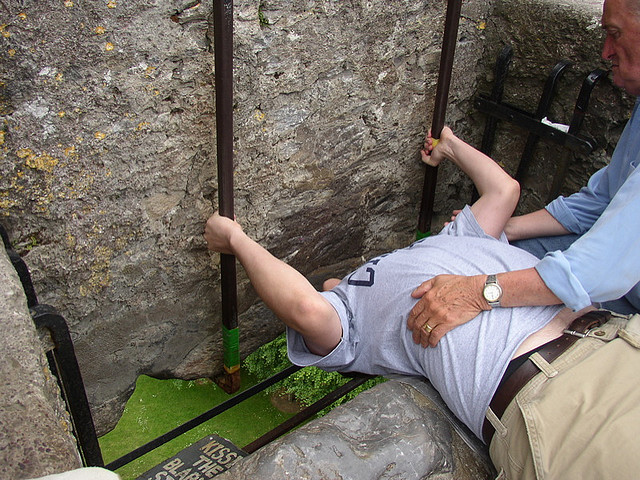 Today marks the third day of the Kellogg Community College Choral Union's Concert Tour of Ireland. Thirty-one individuals left for the country on July 4 as part of the tour's entourage, including 21 members of the Choral Union.
Here is the group's day three itinerary as provided by Gerald Blanchard, professor of vocal music at KCC and director of the college ensembles whose members make up the Choral Union.
FRIDAY, JULY 6:  WATERFORD AND CORK

"Our day begins with a visit to the Waterford Crystal Factory. The company originally started as Waterford Glass in 1783 and is the largest glassworks in the world. Following time to look around, we depart Waterford and travel to Cork. We have come here to visit Blarney Castle. Those who are feeling particularly ambitious will want to ascend the castle's tower to kiss the famed Blarney Stone. We'll also have some time to look around before we check in at our hotel. This evening's joint concert performance will be at the Church of the Descent of the Holy Spirit. We plan to have a short rehearsal before the 7:30 p.m. Mass. The concert will start immediately following the Mass. After the concert, there will be time for socializing with light refreshments, before returning to our hotel for the evening."
Those interested in checking out the Waterford Crystal Factory virtually while the lucky choir members get to experience the real thing in person can visit the House of Waterford Crystal website at www.waterfordvisitorcentre.com/Factory_Tour for a tour. You can see Blarney Castle online at www.blarneycastle.ie.
(The above photo of a man kissing the Blarney Stone is from Flickr user Brian Rosner (brosner), was found via the Flickr Creative Commons and is used under a Creative Commons Attribution license.)
To follow news about the Choral Union as they continue on their Concert Tour of Ireland through July 10, continue to watch this blog for updates or check out our Facebook page and our Twitter feed. Blanchard also posts updates on the Kellogg Choirs blog at www.kelloggchoirs.wordpress.com, as well as on his personal Twitter feed at www.twitter.com/blanc1g.