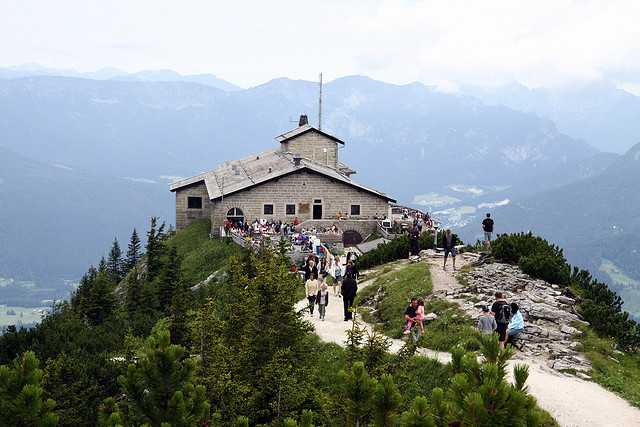 Kellogg Community College students will be taking Bruin pride overseas next spring with a trip to Greece and a tour of World War I and II sites in Europe.
Students interested in the World War I and II tour should attend the informational meeting beginning at 6 p.m. tonight in room 142 of the Severin Building. Topics discussed related to the INTL 210: World War I/World War II course will include the trip itinerary, academic expectations, and costs/financing the trip.
The World War I and II tour will see visits to World War I trenches, the fort at the Battle of Verdun, the D-Day beaches, Dachau and the forests of the Battle of the Bulge. Students will also have the opportunity to walk the streets of Paris and Munich, tour the castle at Heidelberg, and journey to the top of the "Eagle's Nest," Adolf Hitler's hideaway in the Alps (pictured above).
If you are unable to attend tonight's informational meeting but are interested in going on the trip, contact history instructor Michelle Wright at wrightm@kellogg.edu.
(The above photo of Hitler's Eagle's Nest was taken by Jyrki Kymäläinen (jkymis72), was found via the Flickr Creative Commons, and is used under a Creative Commons license.)
For more information about international travel at Kellogg Community College, visit www.kellogg.edu/schedule/descriptions/internationaltravel.asp or visit the International Travel at Kellogg Community College Facebook page at www.facebook.com/pages/International-Travel-at-Kellogg-Community-College/267846395569.