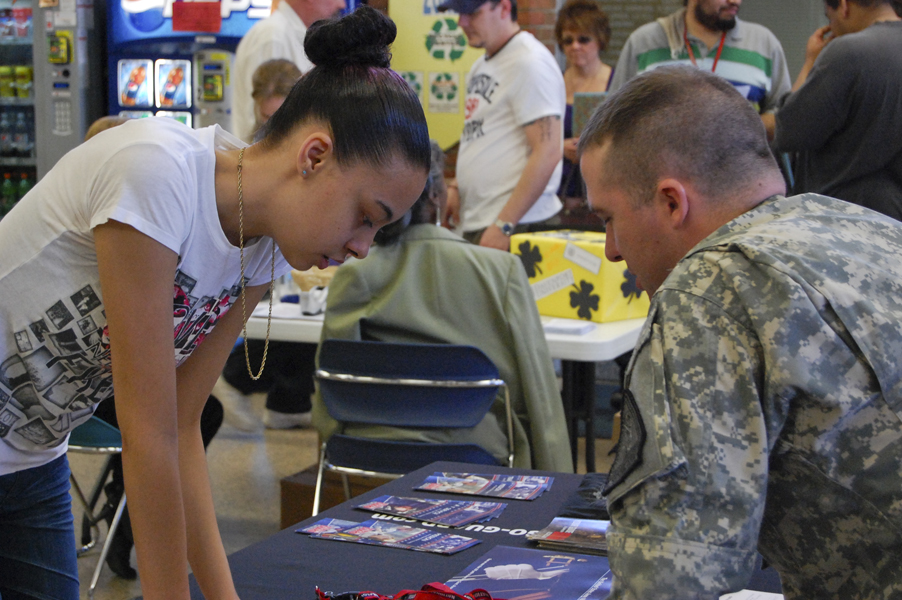 Kellogg Community College will be among the first colleges in the state to host the U.S. Department of Veterans Affairs VetSuccess on Campus program, beginning this fall.
The VetSuccess program – which will be hosted jointly in Southwest Michigan by Kellogg Community College, Kalamazoo Valley Community College and Western Michigan University – is designed to assist veterans as they transition from the military to civilian life.
As part of the program, the three institutions will share the services of VetSuccess on Campus Counselor Brent Haddow, who will be available five days per week to answer veterans' questions on topics ranging from educational and medical benefits to employment, housing and even burial services.
Patrick Casey, director of Career and Employment Services at Kellogg Community College, said the program streamlines the support process for veterans on campus.
"When military servicemen and women exit the service, they go through exit counseling and basically everything is thrown at them at once," Casey said. "But then there's no one for them to go to for answers to questions like, how do I convert my military experience to civilian experience on a resume? How do I access these benefits? What benefits do I have access to?"
Casey said Haddow will likely be on Kellogg's campus each Friday, in addition to another half day during the week, to answer such questions, in addition to queries related to things like housing loans, medical benefits, and more.
"The benefit to the college is that we now have someone on campus that has access to information that otherwise we as KCC staff wouldn't have on site," Casey said. "Now we have that referral point, someone in the flesh that can then sit down with the student and say exactly what their benefits mean."
The official date for the start of the VetSuccess on Campus program has not been set, but Casey said the program should begin this fall. The program's start comes on the heels of the college's fourth consecutive designation as a Military Friendly School by G.I. Jobs magazine.
For more information about the VetSuccess on Campus program at Kellogg Community College, contact Patrick Casey, director of the college's Career and Employment Services Department, at 269-965-3931 ext. 2636 or at caseyp@kellogg.edu.
In the photo above, Jazmine Gipson, left, signs up for the Army National Guard with help from Sgt. Zane Yandell during the Battle Creek Regional Job Fair held at KCC on Friday, March 16, 2012.