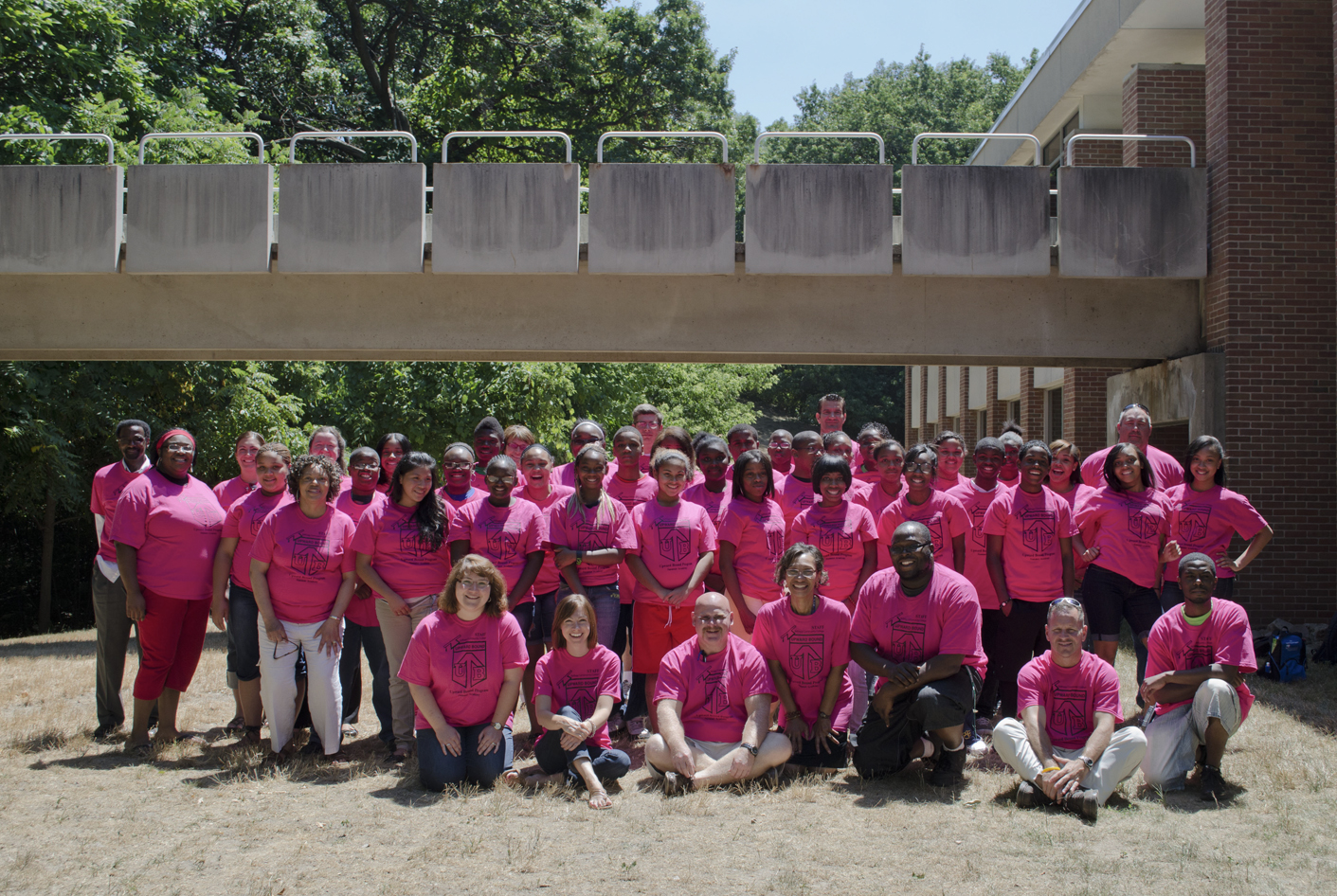 The Kellogg Community College Upward Bound Program's 2012 Summer Academy will end with a Summer Academy 2012 Awards Ceremony beginning at 7 p.m. tonight, Friday, July 27, at the college's Binda Theatre, 450 North Ave.
The event – which is free and open to the public – will include a presentation of "The Best of Broadway" by students from the drama and choir classes, as well as a display of student artwork.
The Upward Bound Program is an academic pre-college initiative designed to prepare low-income/first generation high school students for success in higher education, and is one of eight TRIO programs funded by the U.S. Department of Education.
This year's program served 37 Battle Creek Central High School Students entering 10th, 11th and 12th grades, offering college-level classes on Kellogg Community College's Battle Creek campus including instruction in English, math, science, computers and study skills in addition to the arts.
Students also had the opportunity to participate in "Friday Excursions" including a trip to the Outdoor Education Center in Dowling for team-building exercises, college tours to Cornerstone and Wayne State universities, and volunteer activities at the Salvation Army, the Charitable Union and various food bank sites.
During the awards ceremony, awards for Most Improved, Most Outstanding and Best Effort will be given to students in each of the Summer Academy classes.
Following the end of the summer's Upward Bound Program, students who earned grades of C or better will have the opportunity to participate in an all-expenses-paid college symposium from July 29 through Aug. 2. The symposium will include tours of several colleges and universities on the East Coast.
From Aug. 9 through 11, Upward Bound student artwork will be displayed at the Rogue Artist Movement Gallery, 117 W. Michigan Ave. in Battle Creek.
For more information about the Upward Bound Program at Kellogg Community College, contact Director Grindl Williams at 269-965-3931 ext. 2401 or at williamsg@kellogg.edu, or visit www.kellogg.edu/studentservices/upward.html.
Pictured above are the students and instructors who participated in this year's Upward Bound Program.