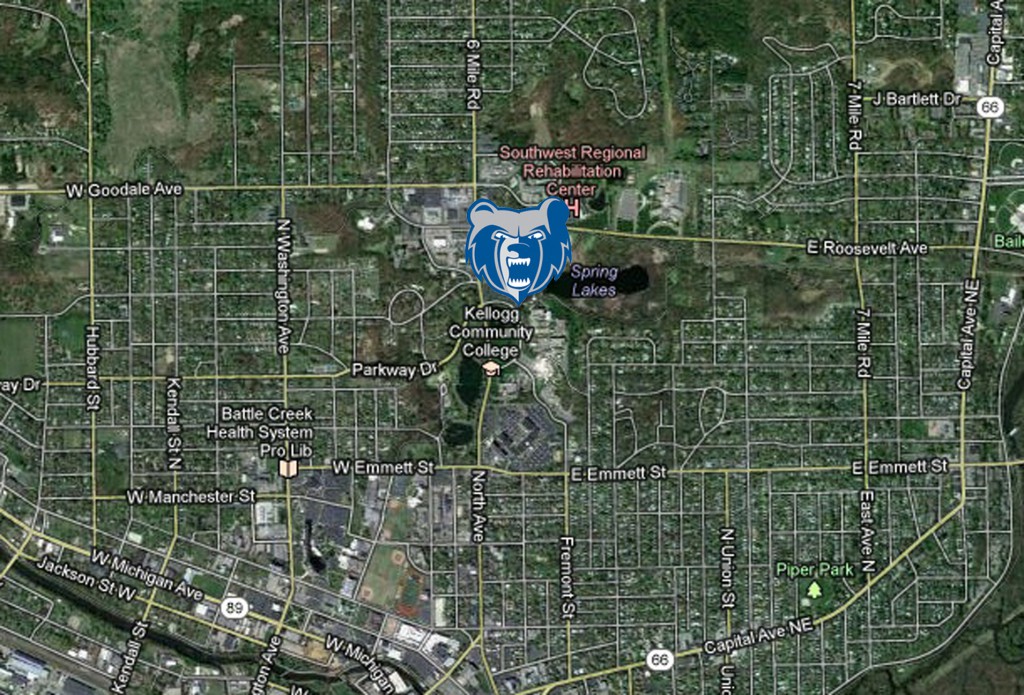 Bruin Blast, Kellogg Community College's annual welcome back event for students, runs today from 10:30 a.m. to 2:30 p.m., and in addition to getting free T-shirts, food and more, the event also marks the start of the college's first Foursquare special!
Beginning today, students with a current Kellogg Community College ID who check in at any five of Kellogg Community College's 18 official Foursquare locations can be entered into a drawing for a Kindle Fire!
Here's how to participate:
Download the Foursquare app by searching for it in your favorite app store (it's free to download) then use your phone to check in at any Kellogg Community College campus or academic building to unlock the special (see the college's official locations listed below to make sure you check in at the right ones).
Show the clerk at the Student Life desk in room 109 of the Ohm Information Technology Center the screen featuring the unlocked special and get entered into the drawing.
The first 50 participants who unlock the special will also receive a free USB wristband!
The special begins NOW and will end on Tuesday, Oct. 16, 2012. The Kindle Fire drawing will take place during the Student Life coffeehouse performance on Oct. 16.
*NOTE: This promotion is only available for Kellogg Community College students who have a current Kellogg Community College ID. Individuals may unlock the special multiple times but will only receive one wristband and one entry into the Kindle Fire drawing.*
Here are the college's official locations on Foursquare. Only check-ins at these locations will count toward unlocking the special:
Binda Theatre
C Classroom Building
Davidson Visual and Performing Arts Center
Eastern Academic Center
Fehsenfeld Center
Grahl Center
Kellogg Community College
Kellogg Community College Downtown Office
Lane-Thomas Building
Miller Physical Education Building
Morris Learning Resource Center
Ohm Information Technology Center
Regional Manufacturing Technology Center
Roll Health and Administration Building
Schwartz Science Building
Severin Building
Student Center
Whitmore Building
Like Kellogg Community College's official Foursquare page at foursquare.com/kellogg_cc and add the college as a friend at foursquare.com/user/32203879.
Have fun, and good luck!