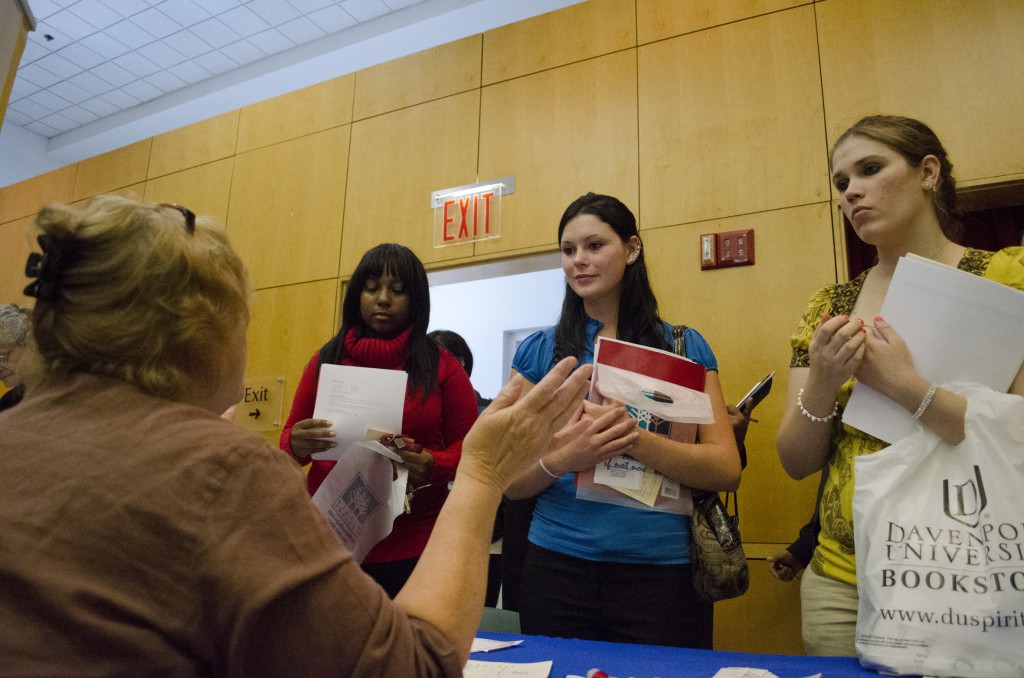 Organizers of Friday's Battle Creek Regional Job Fair estimate nearly 900 job seekers showed up at Burnham Brook Community Center last week.
Kellogg Community College was a host of the event, which for much of the afternoon saw lines of people winding around the block with hundreds of individuals hoping to land work at one of the dozens of employers represented at the fair.
Click here to view nearly three dozen photos taken at the job fair posted on the Battle Creek Regional Job Fair Facebook page, and like the page to get regular updates on the biannual event.