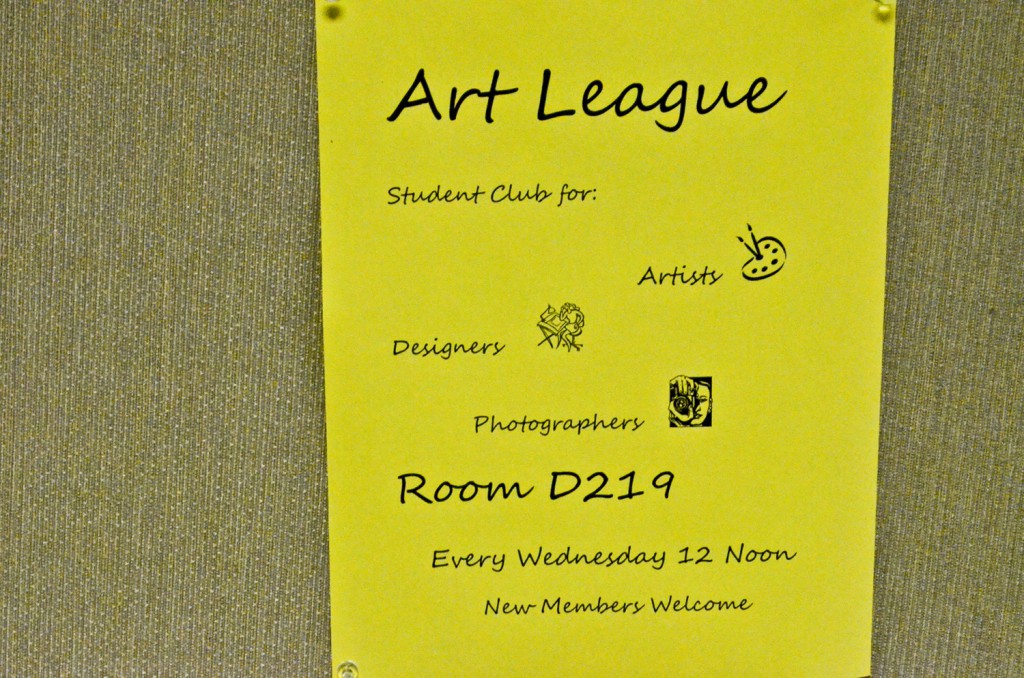 If you're a student interested in art, design or photography, you may also be interested Kellogg Community College's Art League.
A campus club for artists, designers and photographers, the Art League meets at noon every Wednesday in room D219 of the Davidson Visual and Performing Arts Center on KCC's North Avenue campus.
According the brief about the club on KCC's website, "This club is open to all students interested in expanding their knowledge for art. A variety of activities outside the classroom will be offered to encourage greater art appreciation by the members."
New members are welcome.
For more information about the Art League, contact advisors Pete Williams — williamsp@kellogg.edu or 269-965-3931 ext. 2565 — or Ryan Flathua — flathaur@kellogg.edu or 269-965-3931 ext. 2559.
Visit the KCC Art League Facebook page at www.facebook.com/KCCARTLEAGUE1?ref=ts&fref=ts to keep up with the latest news.