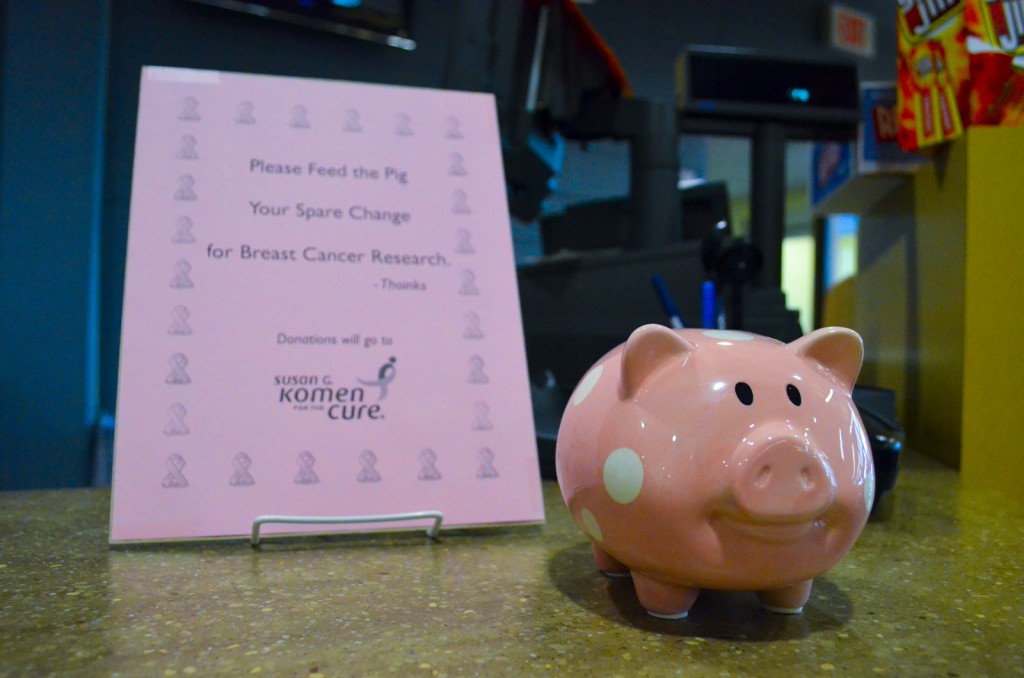 October is National Breast Cancer Awareness Month, and Kellogg Community College is observing by hosting a number of events and activities for students and employees.
Friday, Oct. 5, is KCC's Breast Cancer Awareness Day. Employees who make a $5 donation to Susan G. Komen for the Cure can wear jeans to work, with the department that has the most participants winning a prize. Many employees will also wear pink, and a photo will be taken of participants at 11:30 a.m.
At noon on Oct. 5, employees can also participate in a half-hour Outdoor Yoga session with Kathy Mann. Participants are asked to bring a mat. In the case of rain the event will be held indoors on the racquetball court in the Miller Gym.
Employees, students and community members alike can cheer on the Bruins during the women's soccer team's home game beginning at 4 p.m. Wednesday, Oct. 10, against Jackson Community College. The game will be dedicated to raising breast cancer awareness, and members of the team will wear pink socks and pink ribbons in their hair during play.
The game will be held on the soccer field on KCC's North Avenue campus, where donations will be taken at the gate to benefit Susan G. Komen for the Cure. A drawing will be held at halftime to give those who donate a chance to win prizes, including salon and dinner gift certificates.
During the month of October, a pink piggy bank (pictured above) will be located in the Bruin Bookstore, where people can donate spare change to Susan G. Komen for the Cure.
For employees, pink boxes will be located in all buildings to collect pink lids and labels from products that support breast cancer research. Employees located in the building that collects the most lids and labels over the course of the month will win the opportunity to wear jeans to work on Friday, Nov. 9.
For more information about Susan G. Komen for the Cure, visit ww5.komen.org.