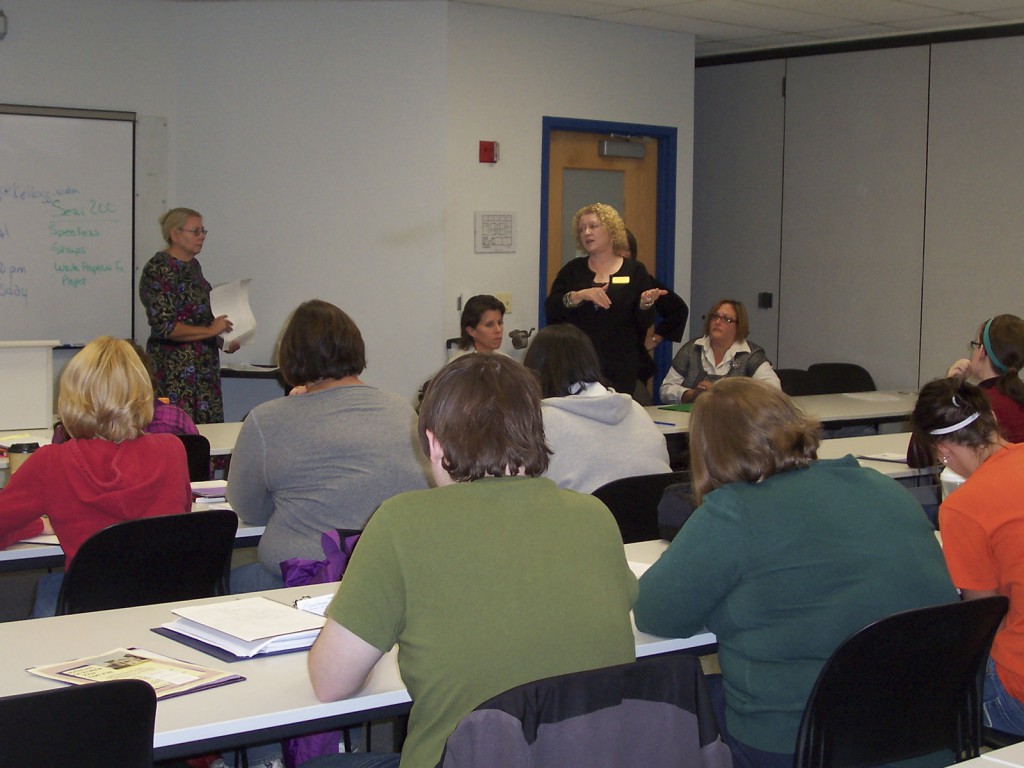 As part of a new service learning requirement at Kellogg Community College, students at the Grahl Center in Coldwater are engaging in activities which directly benefit their community.
Starting this semester at Kellogg Community College, a service learning endorsement is required for every student pursuing an associate degree outside of the applied sciences. Each graduate must complete 15 hours of service learning in a course with a service-learning-certified faculty member or 24 hours of service learning as part of SERV 200, a course dedicated to service learning.
"Service learning creates a hands-on experience for students to apply their classroom learning while also helping students understand, appreciate and give back to the wonderful community we live in," said Roberta Gagnon, director of the Grahl Center.
Recently, Gagnon and service learning instructor Ann Lown invited representatives to speak to students at Grahl about their organizations, which included the Branch County Community Foundation, Community Resources Network, Beginnings Care for Life, Humane Society of Branch County and the Branch County Coalition Against Domestic Violence. Students met with these experts to discuss possible projects that would help the students and the organizations.
The service learning initiative is just one more way KCC is committed to its role as a community partner in all of the locales within the College's service district. Service learning combines service to the community with academic objectives to equally benefit the community and the student. Students participate in projects which meet community needs and which involve self-reflection, self-discovery and the acquisition of values, skills and content knowledge.
As KCC plans future service learning activities, organizations interested in partnering with the College are invited to contact Kathryn DeGraaf, manager of Service Learning, at degraafk@kellogg.edu or 269-965-3931, ext. 2211. Organizations in the Coldwater area can directly contact Roberta Gagnon at gagnonr@kellogg.edu or 517-278-3300.