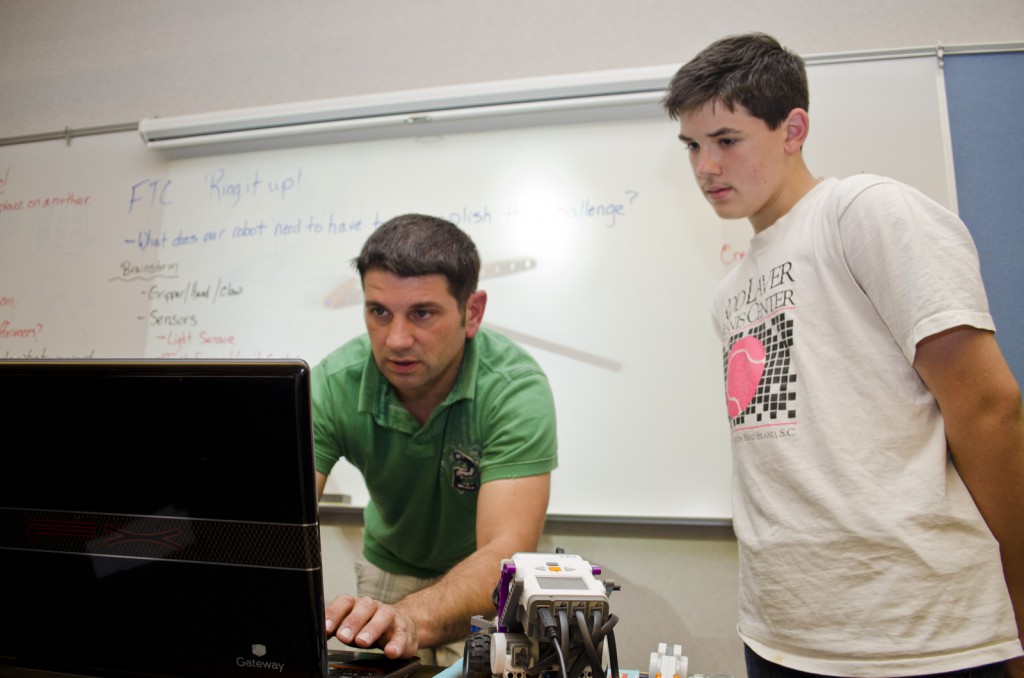 Kellogg Community College's Bruin-Bots robotics competition team for youth began practices this week. Pictured above, instructor Robb Cohoon, on the left, works with a student during practice on Thursday afternoon.
Here are some reminders of things going on today and tomorrow related to KCC.
Scheduled for today:
The Community Music School Concert Band will perform a Costume Contest Concert beginning at 7:30 p.m. in the Binda Theatre on Kellogg Community College's North Avenue campus. Tickets are $5 for KCC students and employees and $10 for the general public.
Scheduled for tomorrow:
The Kellogg Community College women's basketball team will play a scrimmage against Henry Ford Community College beginning at noon at home in the Miller Gym on KCC's North Avenue campus. Click here to view the team's 2012-13 schedule in a post on this blog.
The Cereal City Concert Band will perform at Kellogg Community College's Binda Theatre beginning at 7 p.m.
Keep up to date with what's happening at Kellogg Community College by following this blog, our Facebook page and our Twitter feed.