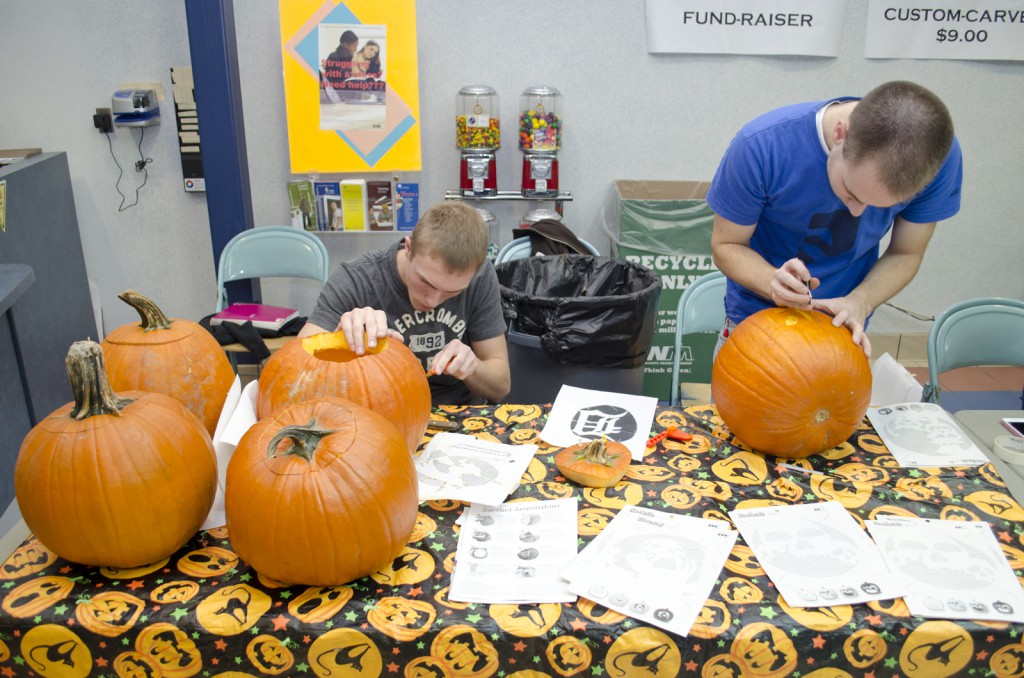 The Kellogg Community College Tech Club is holding their annual carved pumpkin sale from 10 a.m. to 2 p.m. on the North Avenue campus each day through Wednesday, which is Halloween.
The sale is located across from the customer service windows, next to the security station, and offers individuals a choice of purchasing a pre-carved pumpkin for $7 or a custom-carved pumpkin for $9.
Money raised during the fundraiser will support the Tech Club's Christmas family sponsorship, through which the group shops for a family to provide them with food and presents for their holiday celebration.
For more information about the Tech Club of Kellogg Community College, also known as Societus Technica, visit http://academic.kellogg.edu/techclub.
Pictured above, Tech Club members Cameron Aldrich, left, and Thomas Weaver carve pumpkins for the fundraiser.