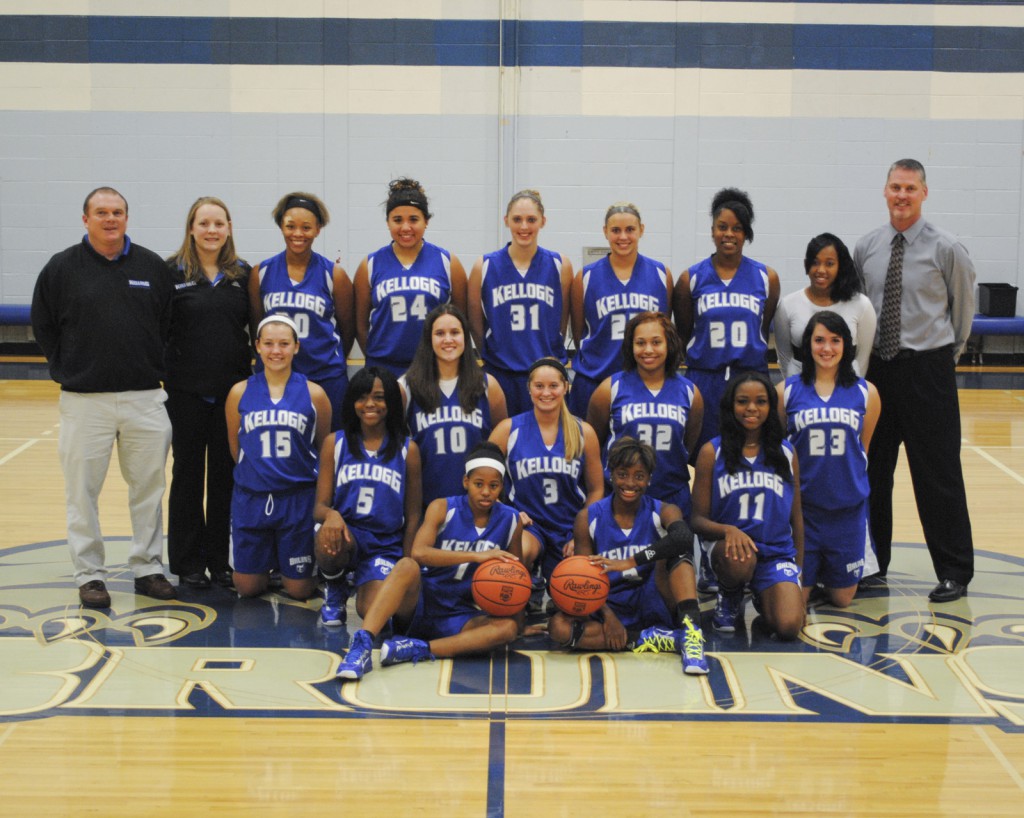 The Kellogg Community College women's basketball team scored their first victory of the season yesterday, besting Olivet College's JV team 57-34 in Olivet.
Sophomore forward Janeesa Jamierson (Battle Creek Central) led the Bruins on offense with 16 points, while freshman center Courtney Moore (Ross Beatty) pulled down 15 rebounds in addition to scoring seven. Freshman guard Jackie Harwood (Sault Area) also posted double digits for the Bruins, scoring 10.
Other leaders on the court included sophomore guard Raeha Weaver (Lakeview), who had seven rebounds and five assists; freshman point guard Teonna Pope (Southeastern), who scored seven; sophomore forward Malika Flenorl (Lakeview), who had seven rebounds; and freshman forward Britni Upston, who had three blocks.
The team plays next at 5:30 p.m. Wednesday, Nov.28, against Schoolcraft College in Livonia. Their first official home game of the season is scheduled for 1 p.m. Saturday, Dec. 1, against Olivet College in the Miller Gym on KCC's North Avenue campus.
Click hereto view the team's 2012-13 season schedule in a post on this blog.
For more information about the women's basketball program at Kellogg Community College, visit www.kellogg.edu/athletics/womensbball/index.html.