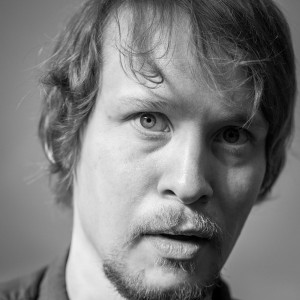 Kellogg Community College will bring British filmmaker and photographer Stephen Crompton (pictured) to campus this month for a presentation on the "American-made landscape."
Crompton will present "The American Mall" as part of KCC's DeVries Lecture Series from 11:30 a.m. to 12:30 p.m. Monday, Nov. 23. The event, which is free and open to the public, will be held in the auditorium of the newly renovated Davidson Visual and Performing Arts Center, on campus at 450 North Ave., Battle Creek.
Crompton's talk will cover the rise and decline of the American shopping mall, including Crompton's own photo and video documentation of such institutions which are increasingly being repurposed in unconventional ways by occupants including karate schools, dance studios, artist studios and even churches.
In a statement about the talk, Crompton says such trends "show a movement of the shopping mall away from retail mecca and towards community center."
"As the mall was originally conceived with the intention of tackling the isolation of suburban sprawl by bringing the people together in a communal space," Crompton says, "are these places now a vision restored?"
Crompton's work has been featured in festivals and exhibitions across the U.S. and abroad, including the Virginia Film Festival, Strange Beauty Film Festival, Athens Film and Video Festival, Insight Festival and Voices from the Warehouse District. He received an MFA in Film and Video Production and an MFA in Photography from the University of Iowa, and currently serves as Media Production Coordinator and Lecturer in Communication at the University of Tampa.
For more information about Crompton and his work, visit www.stephencrompton.co.uk.
For more information about "The American Mall" or the DeVries Lecture Series, contact KCC Photography and Multimedia Program coordinator, gallery director and art professor Ryan Flathau at 269-965-3931 ext. 2559 or flathaur@kellogg.edu.
For more news about Kellogg Community College, view our latest press releases online at https://daily.kellogg.edu/category/news-releases.