Kellogg Community College will host the abstract paintings of artist, educator and Battle Creek Central High School alumnus Michael Reynolds in an art exhibit opening this month on campus in Battle Creek.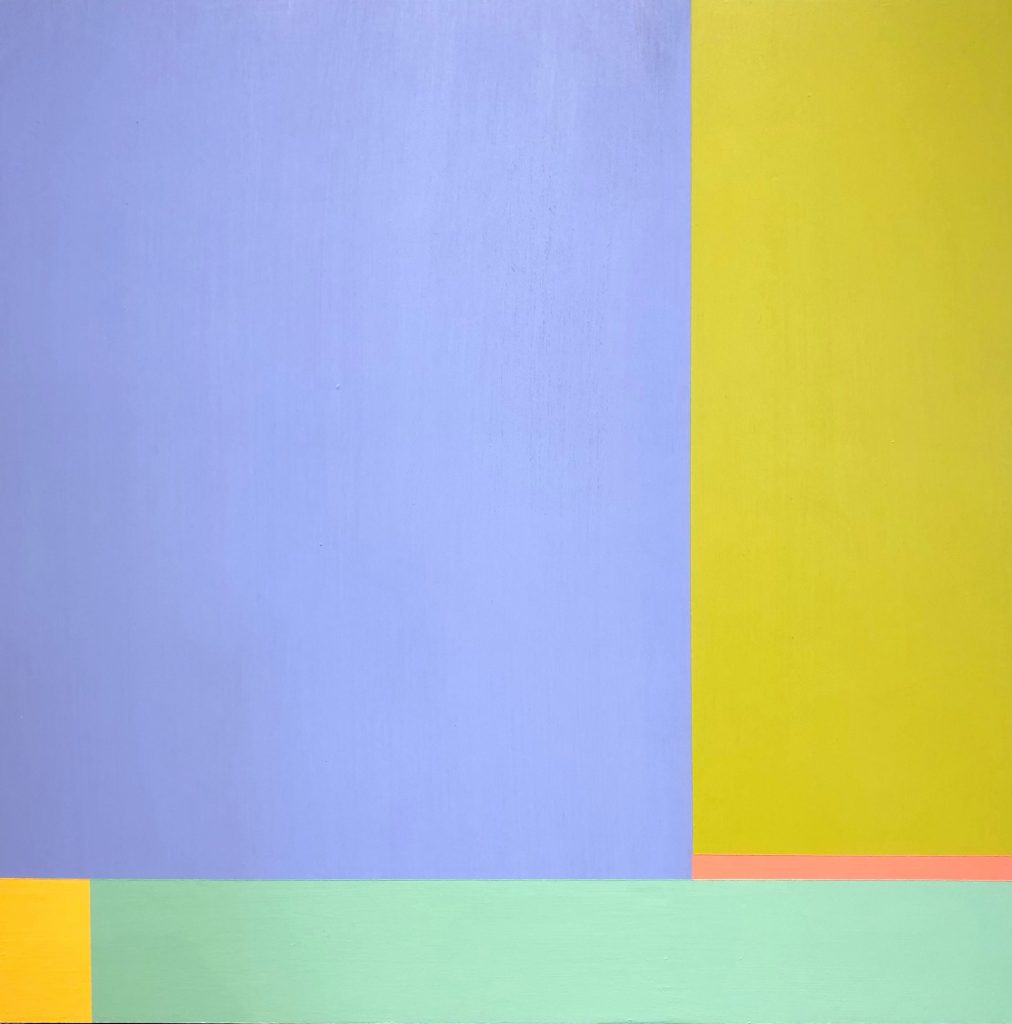 The exhibit, titled "Color and Composition: Recent Abstract Paintings by Michael Reynolds," will run from Monday, Nov. 11, through Friday, Dec. 13, in the Eleanor R. and Robert A. DeVries Gallery of the Davidson Visual and Performing Arts Center, on campus at 450 North Ave. The exhibit is free and open to the public for viewing during regular business hours, which are 8 a.m. to 4:30 p.m. Mondays through Fridays.
An opening reception for the exhibit, also free and open to the public, will be held from 4 to 6 p.m. Thursday, Nov. 14, in the gallery.
The exhibit will include more than 60 abstract acrylic paintings on wood panels in a variety of sizes that Reynolds says in his artist statement "constitute the first results of my first concerted effort to learn about color – its science, terminology and application."
"While painting these images, I intentionally employed one set of parameters: that they would be strictly non-objective, composed only of right angles (though acute and obtuse angles are sometimes created by the particular placement of a square or rectangle), and would feature only solid blocks of color," Reynolds says in his statement. "The wood panels I painted on lend themselves to this goal of simplicity by being, in effect, self-framing and having a fair amount of depth, which allowed me to wrap colors and shapes around all sides, giving the painting a dimensional, almost sculptural feel."
Reynolds, who currently lives in Lansing, was raised from an early age in Battle Creek and is a graduate of Battle Creek High School. In 1975 he graduated as an art major from Olivet College and moved to Washington, D.C., where he worked at the National Gallery of Art. Reynolds spent the bulk of his career as an educator, teaching at the elementary school level on both coasts before retiring from teaching in 2012. He then returned to Michigan, where he earned an Associate in Applied Science degree in interior design at Baker College in Auburn Hills.
For more information about the exhibit or other KCC arts events, contact KCC's Arts and Communication offices at 269-965-4126.
For more news about Kellogg Community College, view our latest press releases online at https://daily.kellogg.edu/category/news-releases.