Kellogg Community College has hired Dr. Dennis Baskin to serve as the College's Dean of Workforce Development, providing key leadership as KCC continues to provide industry-specific training to fill high-demand jobs in Barry, Branch and Calhoun counties.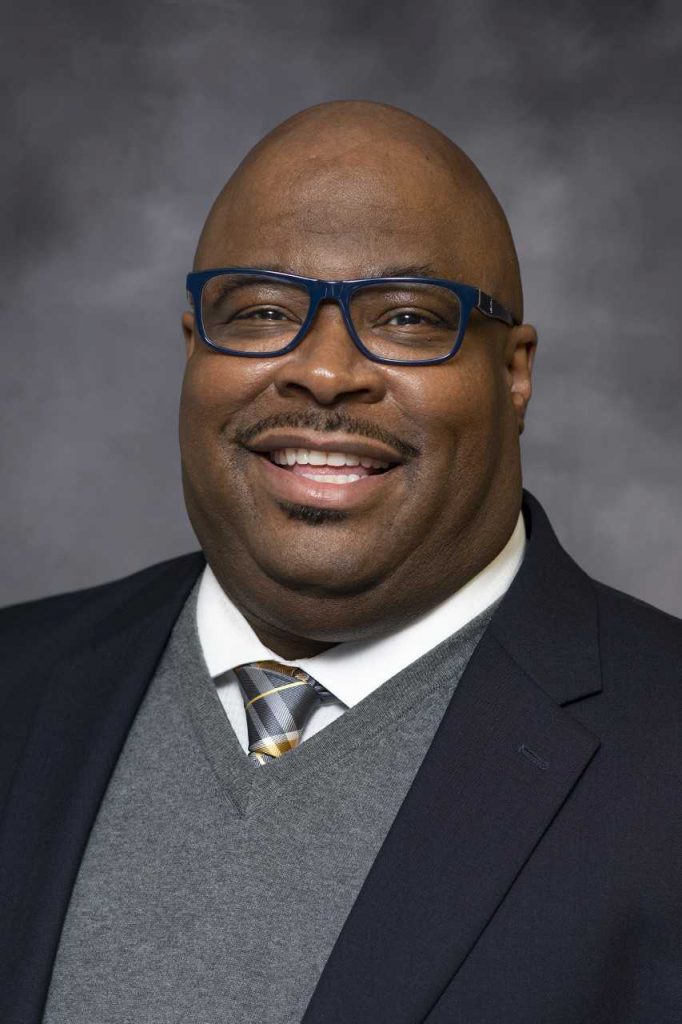 Baskin, previously dean of Business, Human Services and Corrective Education at Jackson College, began working at KCC on Feb. 24.
KCC Vice President for Instruction Dr. Paul Watson said Baskin's demonstrated leadership and experience in organizational and fiscal management make him a valuable addition to the KCC team.
"In addition to his considerable professional and teaching experience in higher education, Dr. Baskin brings a wealth of knowledge and experience to the table on specific initiatives that are top priorities at KCC," Watson said. "Guided Pathways, assessment, student transfer initiatives, data-driven strategic planning, a strong background working with diverse student populations, and experience working with the Higher Learning Commission, to name just a few.
"We're excited to bring Dr. Baskin on board as we strengthen our institutional relationships with area employers and provide their employees with an accessible quality education, delivering a qualified workforce that our communities need to be successful."
In his new role, Baskin will work with College and community leaders on institutional development initiatives and strategic planning. Baskin will oversee career and occupational departments, including the Allied Health, Business and Information Technology, Industrial Trades, Nursing, Public Safety Education and Workforce Solutions departments, as well as the College's Regional Manufacturing Technology Center campus and the Dental Hygiene Clinic on the College's North Avenue campus.
Baskin said he's eager to bring his skills and experience as a strong student advocate, transformational leader and team player to work at KCC and in the communities the College serves.
"As an administrator in higher education, my primary vision has always been to help all students achieve their goals," Baskin said. "I'm looking forward to collaborating with the team here at KCC to work toward empowering our students and employees to succeed and make positive, lasting impacts in our communities."
Baskin comes to KCC with nearly two decades of experience in educational administration, student services and higher-ed instruction. His professional experience includes his work as a dean at Jackson College; an associate dean position at Madison Area Technical College; director roles at his alma mater, the University of Wisconsin-Whitewater, and the Wisconsin Department of Corrections; and work as a minority services coordinator at Blackhawk Technical College in Janesville, Wisconsin. He also taught business management classes at the University of Wisconsin-Whitewater and has taught undergraduate classes for Jackson College and Upper Iowa University.
Baskin earned a Doctor of Philosophy from the University of Wisconsin-Madison in 2008, a Master of Business Administration from the University of Wisconsin-Whitewater in 1997 and a Bachelor of Business Administration from the latter in 1994.
Baskin can be reached at baskind@kellogg.edu or 269-965-3931 ext. 2315.
For more news about Kellogg Community College, view our latest press releases online at https://daily.kellogg.edu/category/news-releases.