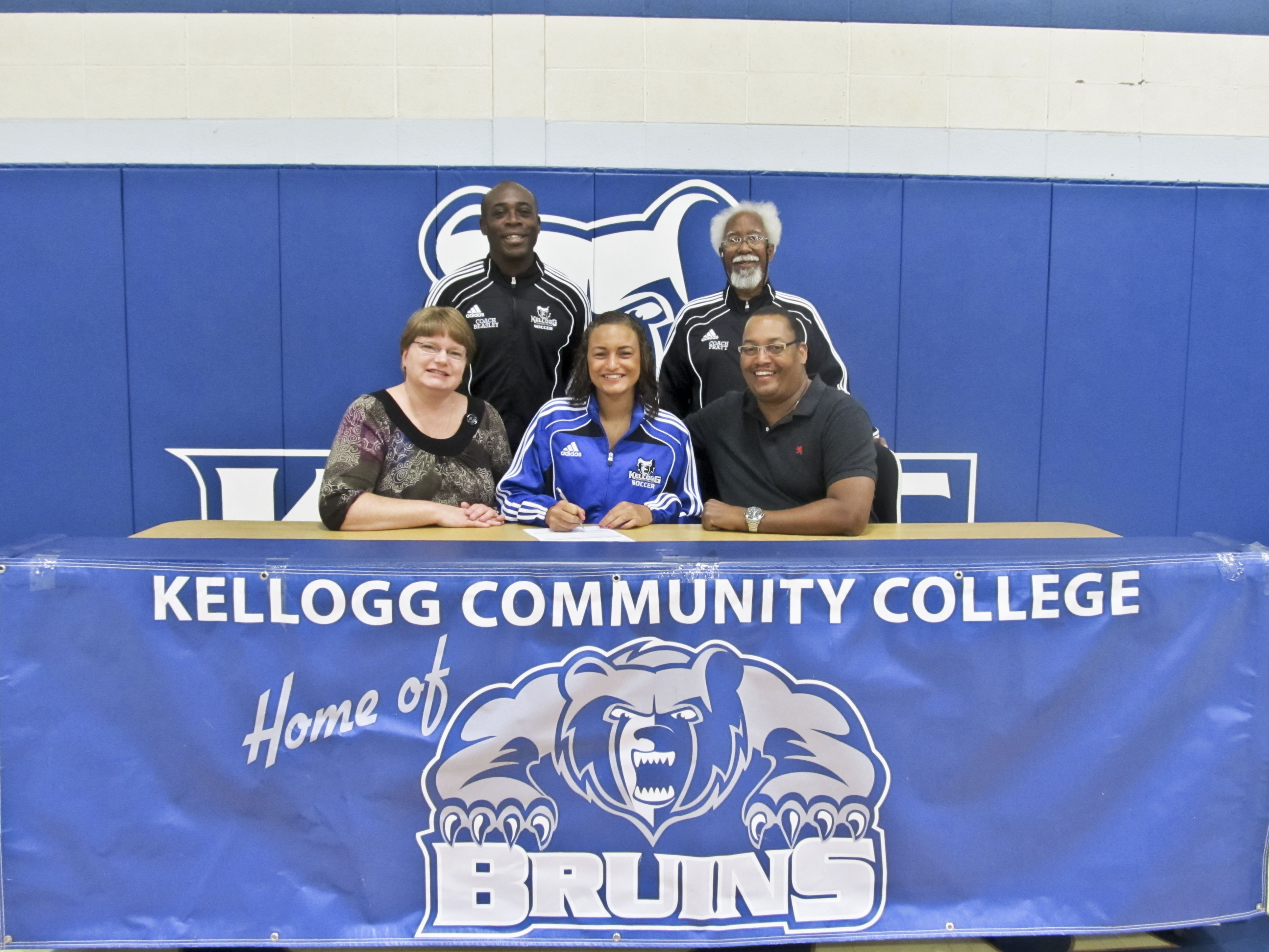 Katie Holland of Marshall has signed a letter of intent to play women's soccer at Kellogg Community College and will begin playing for the team during the fall 2012 season.
Holland was a starter since her sophomore year at Marshall High School, where she played soccer for the Redhawks coached by Adrian Harkey. She served as team captain for the soccer and basketball teams; was the soccer team's Most Improved Player in 2009-10; and was a Nyle Katz Rotary Goal Award winner from 2010 to 2012.
Holland also was an honor roll student all four years of high school and earned highest honors as a student-athlete in 2011 and 2012.
"Katie is a premier club soccer player with the enthusiasm to not just make the team, but to make it better," said Barth Beasley, head coach of the Kellogg Community College women's soccer team. "She sees the field extremely well and knows where to put the ball with great timing and pace. She is very driven to obtain her goals on and off the field, which mirrors our goals for every student athlete at Kellogg Community College."
For more information about the women's soccer program at Kellogg Community College, visit www.kellogg.edu/athletics/soccer/index.html or call coach Beasley at 269-565-7950.
Pictured in the above photo are, in the front row, from left to right, Melissa Watkins (mother), Katie Holland and Brian Holland (father); and in the back row, from left to right, head women's soccer coach Barth Beasley and assistant coach Charlie Pratt.