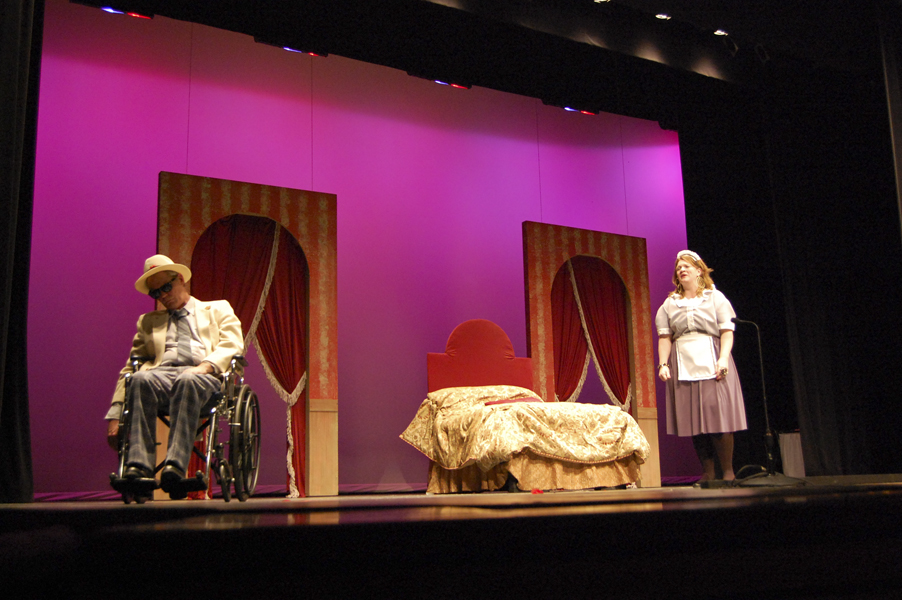 Brad Poer, theatre instructor and program coordinator at Kellogg Community College, is looking for students interested in hands-on coursework to participate in the college's THEA 125 stagecraft course this fall.
According to Poer:
"The course is designed as a practical introduction to what goes into putting on a play from a backstage perspective. The instructor of the course is the technical designer of the show and uses members of the class to actually build the set. Basic carpentry skills are learned, along with painting and possible sound and lighting applications. There is also usually an individual project of some kind after the set has been taken down. Big extra credit opportunities for those students who volunteer to help run the show backstage (dressers for the actors, moving props/set pieces, running light or sound boards)."
The course is worth three credits and class will meet from 1 to 2:30 p.m. Tuesdays and Thursdays in the Binda Theatre on the college's North Avenue campus.
For more information about theatre at Kellogg Community College, including a rundown of upcoming theatre productions, visit http://www.kellogg.edu/performart/theatre/productions.html.
Above is a photo from the final dress rehearsal for Kellogg Community College Theatre's spring musical "Lucky Stiff," which played at 7:30 p.m. March 8-10 and at 3 p.m. March 11, 2012.