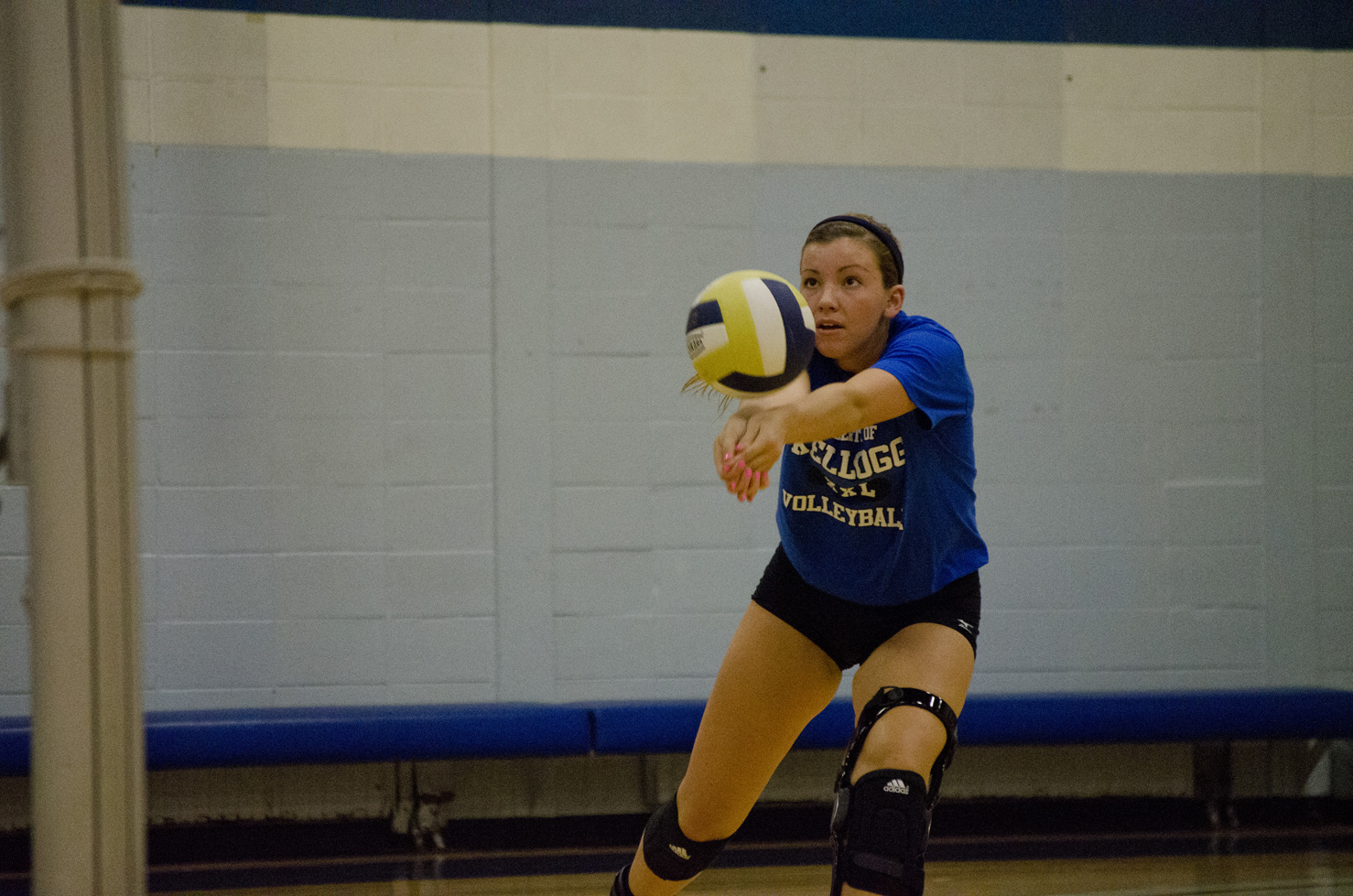 The 2012-13 women's volleyball season at Kellogg Community College begins this weekend with a tournament in Vincennes, Ind., on Friday and Saturday, Aug. 24 and 25.
A second tournament in Toledo, Ohio, follows on Friday and Saturday, Aug. 31 and Sept. 1, and the team will play their first conference away games against Lansing Community College at 6:30 p.m. on Thursday, Sept. 6, in Lansing.
The team's first home games are scheduled to start at 6:30 p.m. Tuesday, Sept. 11, at the Miller Gymnasium on the North Avenue campus of Kellogg Community College, 450 North Ave., and will be played against Kalamazoo Valley Community College.
Amy Julien, head coach of the women's volleyball team at Kellogg Community College, said this year's team is full of talent and determination.
"I am really excited to see what each and every player brings to the court," Julien said. "They have great chemistry and each and every one of them brings a different dynamic."
Julien said the team's philosophy centers on the idea that "work will win when wishing won't," a concept she said each of the girls puts to work every time they step onto the court.
"I am really looking forward to getting the season started," Julien said. "The girls have been working hard since Aug. 1 and they are ready to play!"
Click here to view a fall 2012 Kellogg Community College women's volleyball schedule. For more information about the volleyball program at Kellogg Community College, visit www.kellogg.edu/athletics/volleyball/index.html.
Pictured above is a Kellogg Community College volleyball player playing at a recent practice.