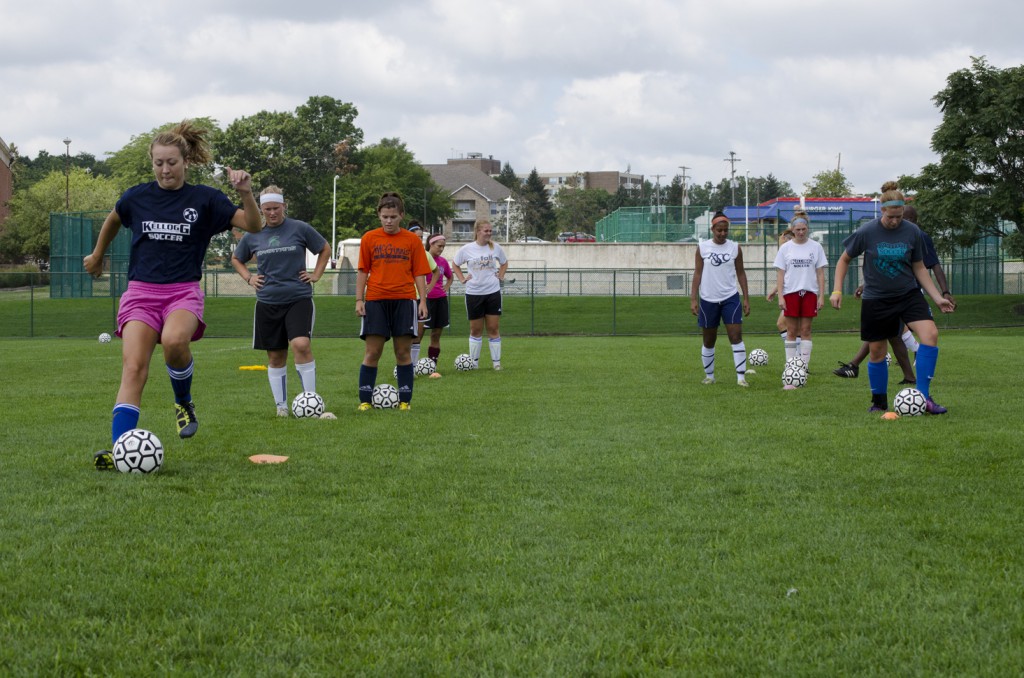 Kellogg Community College's women's soccer team lost 1-3 to Jackson Community College yesterday, bringing their record to one tie and one loss so far for their 2012 season.
On offense, freshman Haley Wagner, of Hastings, scored the lone goal for the Bruins with a left-foot shot in the second half.
On defense, freshman goalkeeper Lurah Peterson, of Springport, had 11 saves playing 90 minutes.
The Kellogg Community College women's soccer team plays next at 5 p.m. Wednesday, Sept. 5, against Alma College in Alma. The 18-person squad includes just three sophomores.
For more information about the women's soccer program at Kellogg Community College, visit www.kellogg.edu/athletics/soccer/index.html.
For photos of the women's soccer team in action, visit the college's Facebook page at www.facebook.com/KelloggCommunityCollege/photos.
Pictured above, the team runs drills at a recent practice on the college's North Avenue campus.