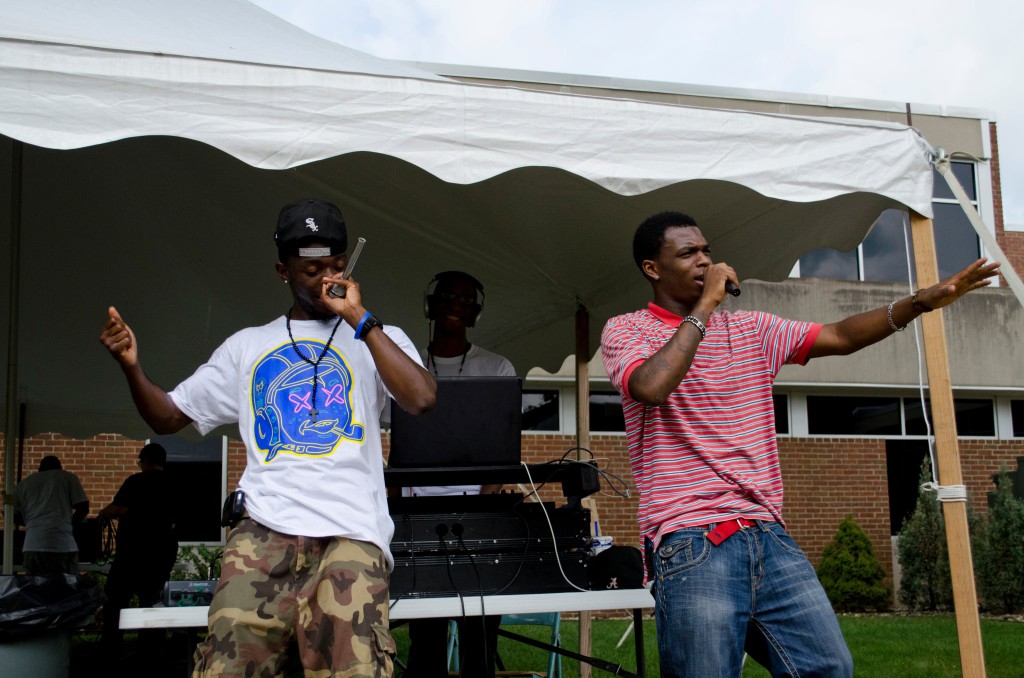 Kellogg Community College will continue its fall Coffeehouse Concert Series with performances by folk group Earth Shine and hip-hop artist SupreFly Illy on Tuesday, Oct. 16, by the reflecting pools on the college's North Avenue campus.
Earth Shine, made up of Tammy Williams (guitar, vocals), Stephen Williams (fiddle, guitar, mandolin, banjo, vocals), and Jim Hoyt (bass, vocals) will perform from 10 a.m. to noon. SupreFly Illy, a Detroit native who produces cross-genre hip-hop, will perform from 12:30 to 2 p.m.
The event is free and open to the public.
TaNisha Parker, manager of Student Life at KCC, which is sponsoring the event, said the office tries to diversify the type of performers at the concerts to better appeal to a wide variety of students.
"We chose these artists because they are great performers, and the two different music types help us to reach more students," Parker said.
The event will also include freebies and giveaways for students, including a drawing for a free Kindle Fire for students who participated in KCC's current Foursquare promotion.
"The Coffeehouse Concert Series is a great way to see up-and-coming artists," Parker said, "and for students to get free stuff from the Student Life office."
For more information about the event, contact KCC Student Life Manager TaNisha Parker at 269-965-3931 ext. 2600 or at parkert@kellogg.edu.
Pictured above, rap duo Flight 57 performs during a Coffeehouse Concert Series event in September.