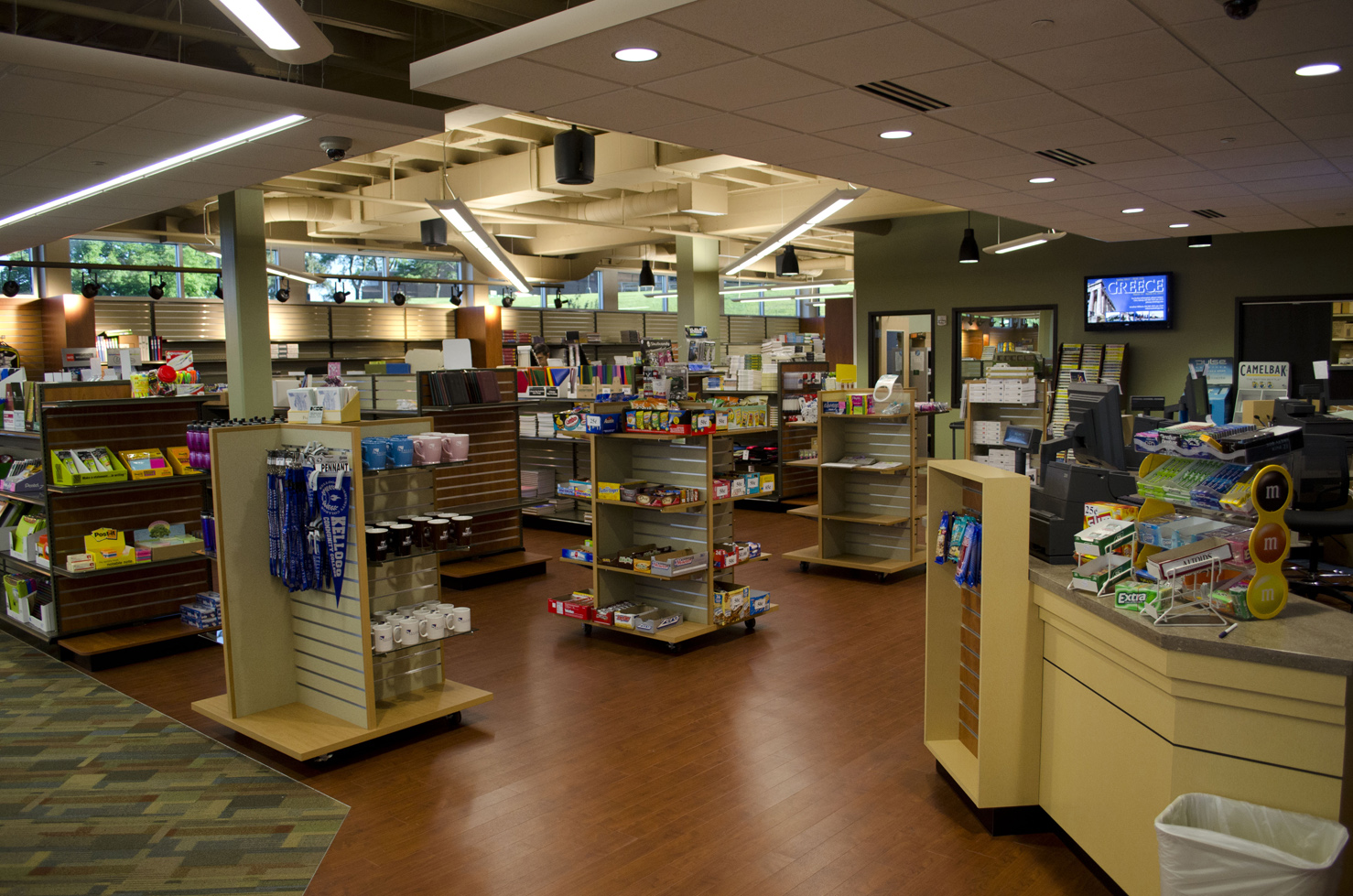 Kellogg Community College's new Bruin Bookstore, pictured above, is now open on the first floor of the Lane-Thomas Building on the college's Battle Creek campus.
For photos of the new mural that was installed on the wall outside the bookstore, visit the Kellogg Community College Facebook page at www.facebook.com/KelloggCommunityCollege/photos.
For more information about Kellogg Community College's Bruin Bookstore, visit bookstore.kellogg.edu/store1/home.aspx.