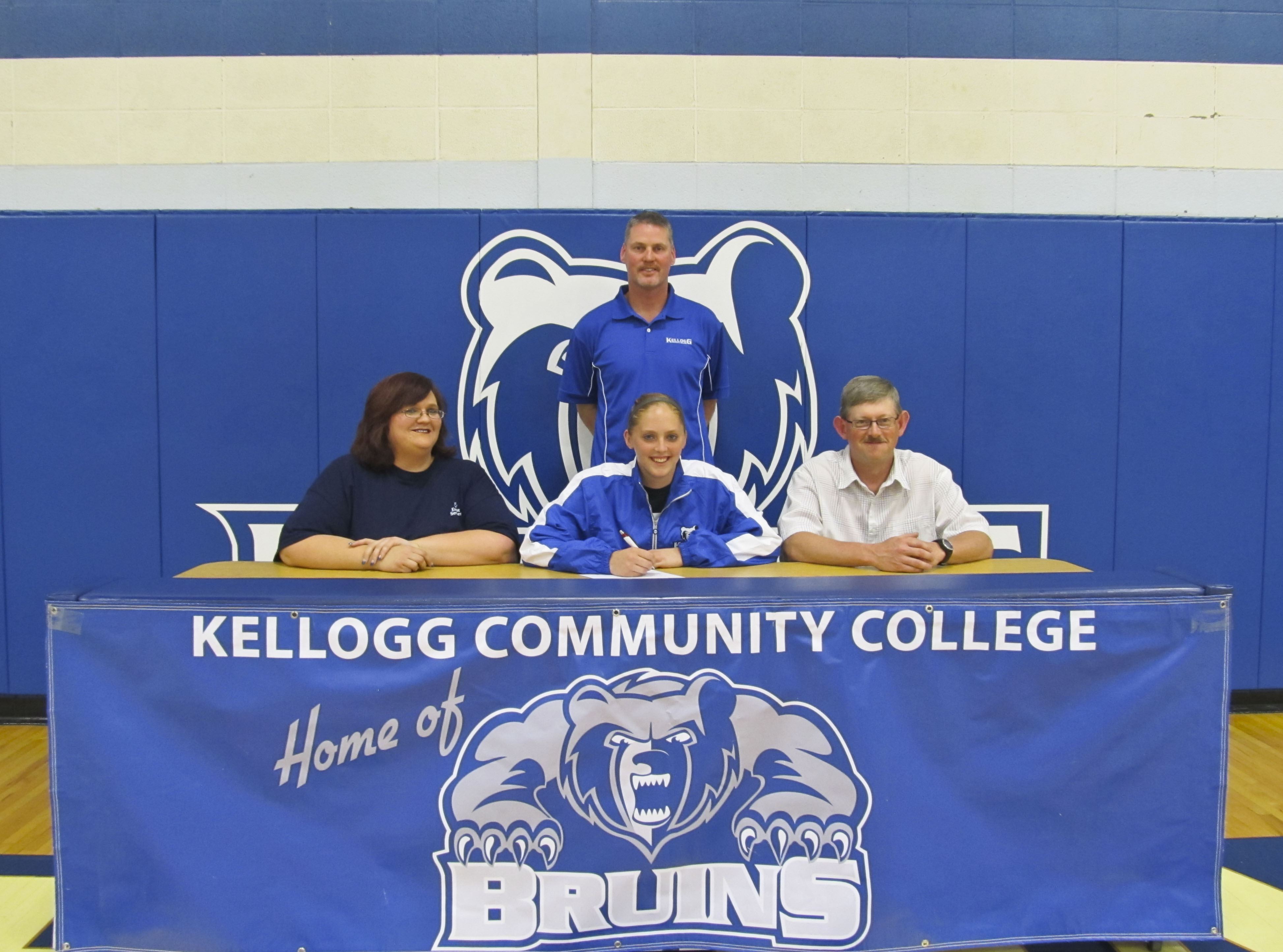 Britni Upston of Tekonsha has signed a letter of intent to play women's basketball at Kellogg Community College and will begin playing for the team during the fall 2012 season.
During her time playing basketball at Tekonsha High School, Upston made the 1st Team All-Conference (2011, 2012); was Most Valuable Player (2011, 2012); Most Valuable Offensive Player (2010, 2011); Most Improved Player (2009); and was a member of the Southern Central Athletic Association (SCAA) league champions for three years (2010-2012).
Kyle Klingaman, head women's basketball coach at Kellogg Community College, said Upston is a small-town girl with a big heart who loves the game of basketball.
"She will be an excellent teammate and has a great work ethic," Klingaman said. "Britni is a very versatile player with a decent inside/outside game that will help us be very competitive this season."
For more information about the women's basketball program at Kellogg Community College, visit www.kellogg.edu/athletics/womensbball/index.html or call coach Klingaman at 269-965-3931 ext. 2524.
Pictured in the above photo are, in the front row, from left to right, Tabitha Upston (mother), Britni Upston and Howard Upston (father); and in the back row, Kellogg Community College's head women's basketball coach Kyle Klingaman.