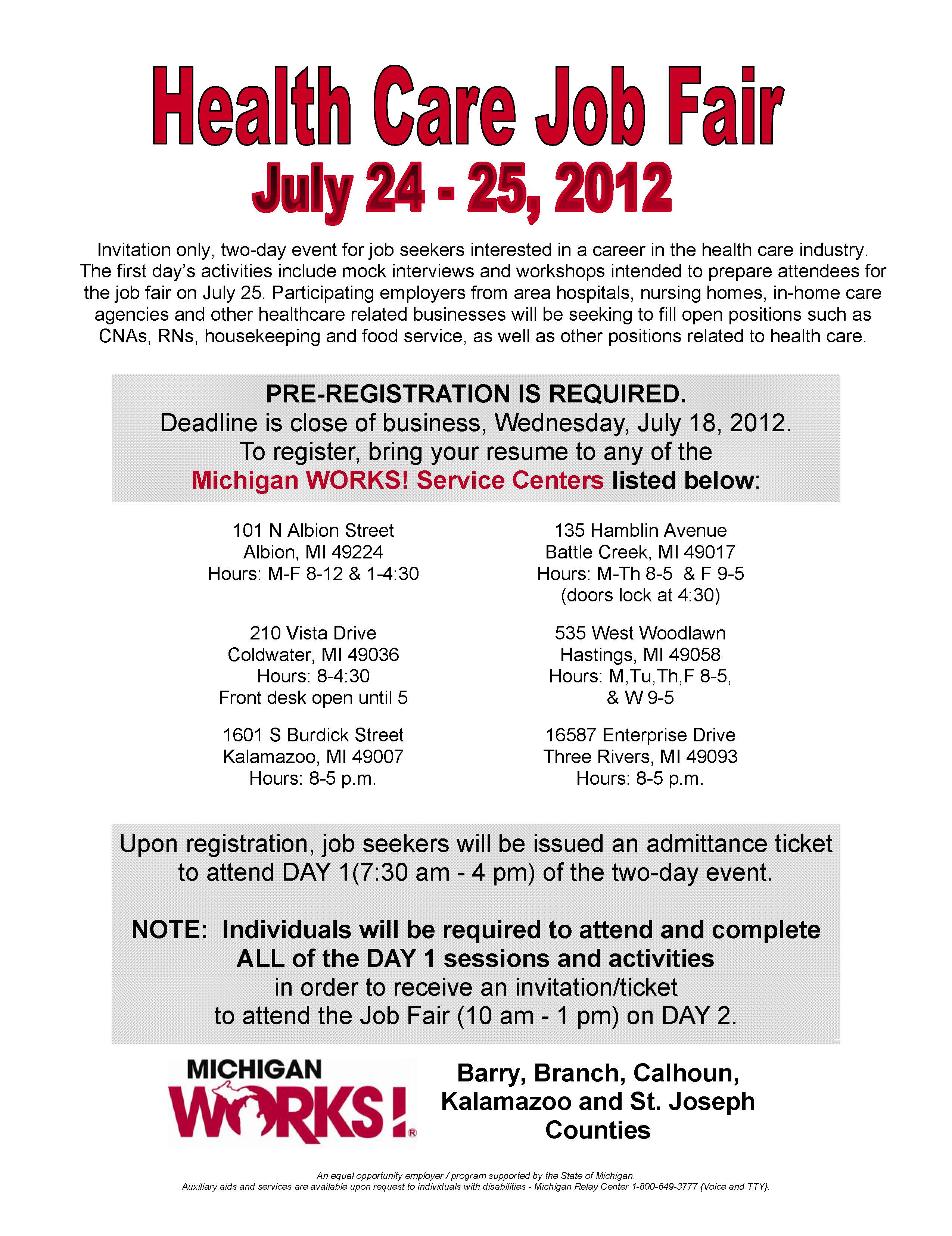 Kellogg Community College health care students are invited to attend the Michigan Works! Health Care Job Fair on Wednesday, July 24, and Thursday, July 25, 2012.
As noted on the flyer above, the event is an invitation only, two-day event for job seekers interested in a career in the health care industry. The first day's activities on July 24 will include mock interviews and workshops intended to prepare attendees for the job fair on July 25.
Participating employers from area hospitals, nursing homes, in-home care agencies and other health care related businesses will be seeking to fill open positions including CNA, RN, housekeeping and food service worker positions, as well as other positions related to health care.
Pre-registration is required by the end of business hours on Wednesday, July 18. To register, bring your resume to any of the Michigan Works! Service Centers listed on the flyer above.
Upon registration, job seekers will be issued an admittance ticket to attend day one — which will run from 7:30 a.m. to 4 p.m. July 24 — of the two-day event. Individuals will be required to attend and complete all of the day one sessions and activities in order to receive an invitation to attend the job fair on day two, which will run from 10 a.m. to 1 p.m. July 25.