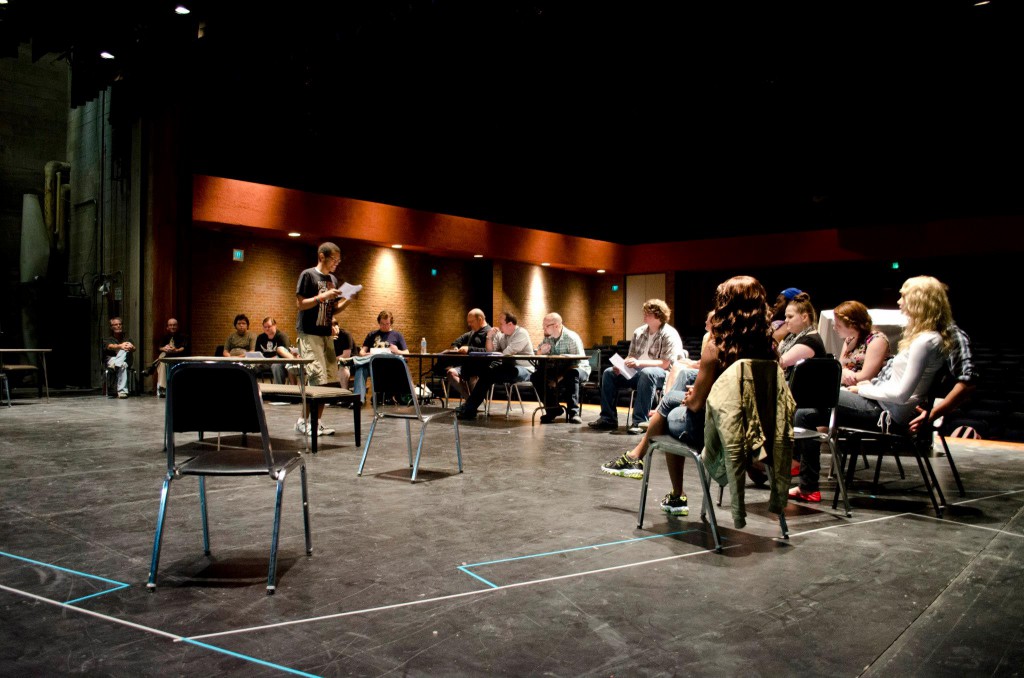 After two days of auditions late last week, the cast for Kellogg Community College's fall 2012 production of "The Mousetrap" has been announced on the KCC Theatre Facebook page. The production's cast includes:
Taylor Mohney as Mollie Ralston
Jesse Cowles as Giles Ralston
Zach Andrews as Christopher Wren
Pamela Klett as Mrs. Boyle
Greg Morris as Major Metcalf
Amanda Lewis as Miss Casewell
Khaliid Canales-King as Mr. Paravacini
Robert Shields, Jr., as Detective Sgt. Trotter
Understudies: Jordan Ruffner and Jared Sheldon
The Facebook post announcing the cast also includes the following note:
"Big thanks and major kudos to all who auditioned! As you all know, competition was tight for this production with so few parts and more than 20 folks going out for roles. Everyone impressed us with your work and attention to detail. Please bear in mind that if you were not cast, it is no personal strike against you or your talent level — and keep in mind that there will be many other performance opportunities this semester here at KCC and in the area (The Mish-Mash, What a Do Theatre, etc.)! If you haven't already, get in touch with Khaliid or Robert and join the Encore Theatre Company here on campus to get involved with independent productions, as well! Thanks again for your time and effort — we look forward to working with all of you soon!"
For more information about theatre at Kellogg Community College, visit www.kellogg.edu/performart/theatre/productions.html.
For a handful of photos from "The Mousetrap" rehearsals, pictured above, visit the Kellogg Community College's Facebook page at www.facebook.com/KelloggCommunityCollege/photos.