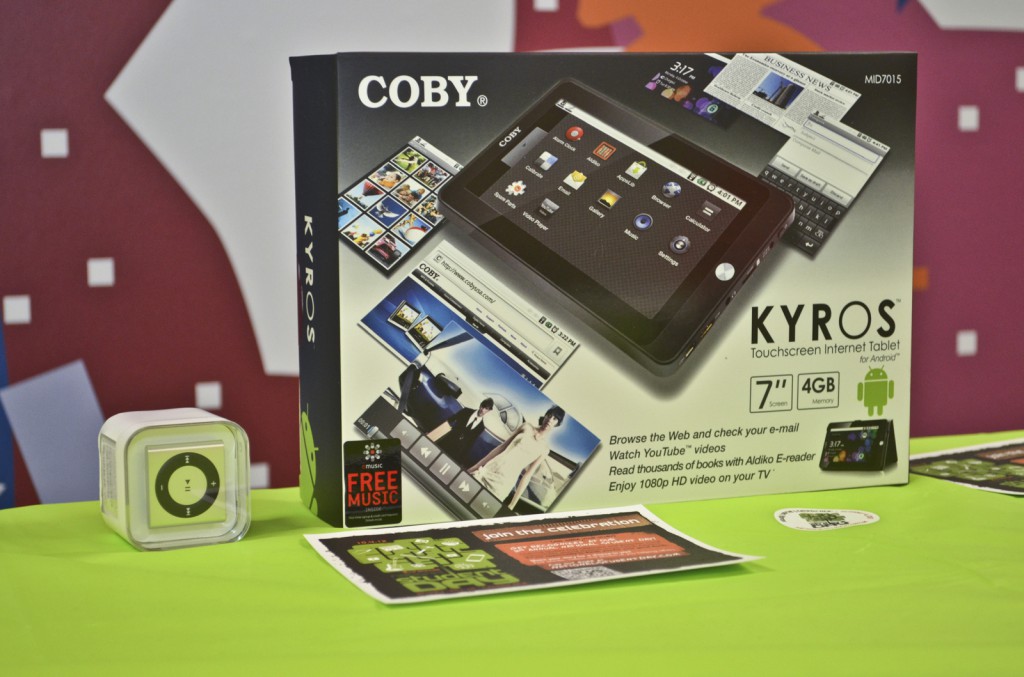 The Bruin Bookstore, Service Learning and Student Life at Kellogg Community College are celebrating National Student Day at the bookstore today until 2 p.m. The event is designed to celebrate students that take the time to do volunteer work.
Students can stop by the bookstore to enter a drawing for a chance to win a free tablet or iPod shuffle (pictured above); create a video highlighting their volunteer experiences; and pick up freebies including snacks, wristbands and more.
For information about upcoming Kellogg Community College events, check out our Bruin Beat events calendar at www.kellogg.edu/events.