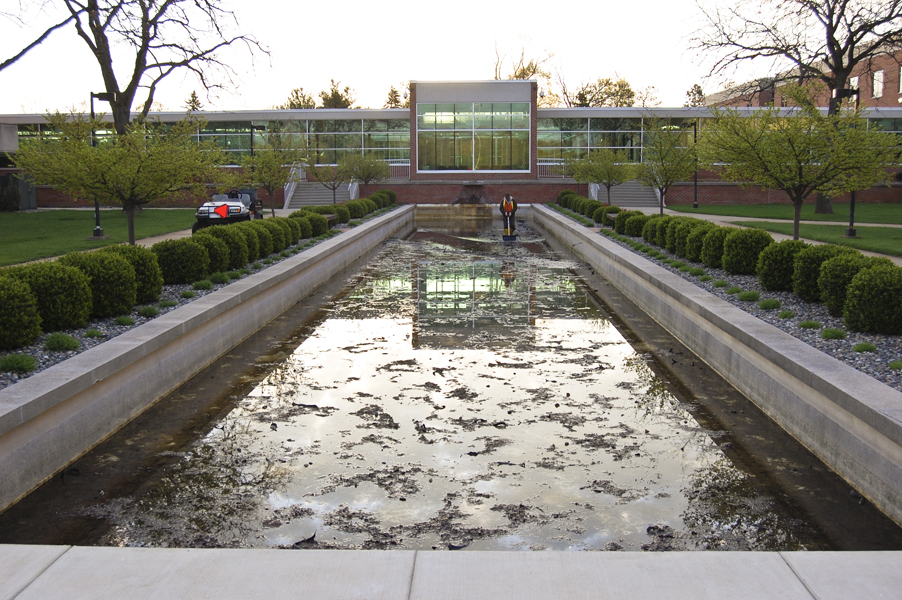 Spring Break is in full swing at Kellogg Community College. Here's a rundown of what's going on today on campus.
This week the pools on the college's Battle Creek campus will be drained and cleaned. In the photo above, a workman begins scraping the sludge from the bottom of one.
Today is the Spring SAP Appeal Deadline and the Summer Priority Processing Deadline for financial aid. For more information, visit www.kellogg.edu/financial/index.html or email finaid@kellogg.edu. Though you should keep in mind that …
… Student Services offices — including the financial aid office — will be closed during Spring Break and will be reopening April 9 in a new location. For complete details, visit kellogg.edu/news/press.html#item5.
Also keep in mind that the college will be closed on Friday, April 6, which is Good Friday.
For more about the day-to-day activities on campus at Kellogg Community College, be sure to follow us on Facebook and Twitter.