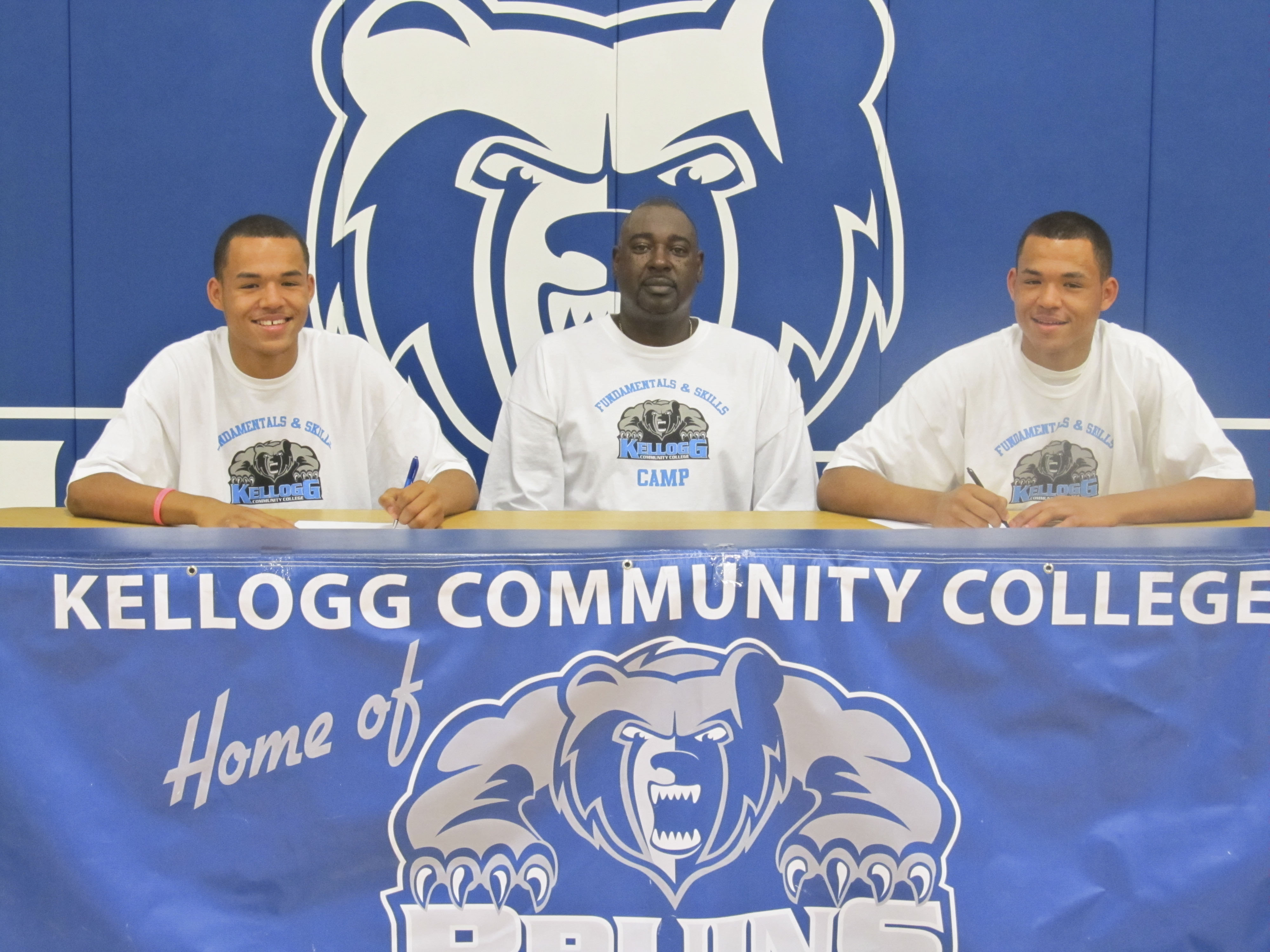 Twins Damien and Devin Hegler of Kalamazoo have signed letters of intent to play men's basketball at Kellogg Community College and will begin playing for the team during the fall 2012 season.
Melvin McKnight, head men's basketball coach at Kellogg Community College, said the Heglers – who are both 6 feet, 5 inches tall and played basketball for Loy Norrix High School – will produce a great impact for the team right away.
"The best thing about both kids is that they want to be here at Kellogg," McKnight said. "They did a great job at my camp, and I'm glad to have them here."
For more information about the men's basketball program at Kellogg Community College, visit www.kellogg.edu/athletics/mensbball/index.html or call coach McKnight at 269-965-4151.
Pictured in the above photo are, from left to right, Devin Hegler, Kellogg Community College's head men's basketball coach Melvin McKnight, and Damien Hegler.