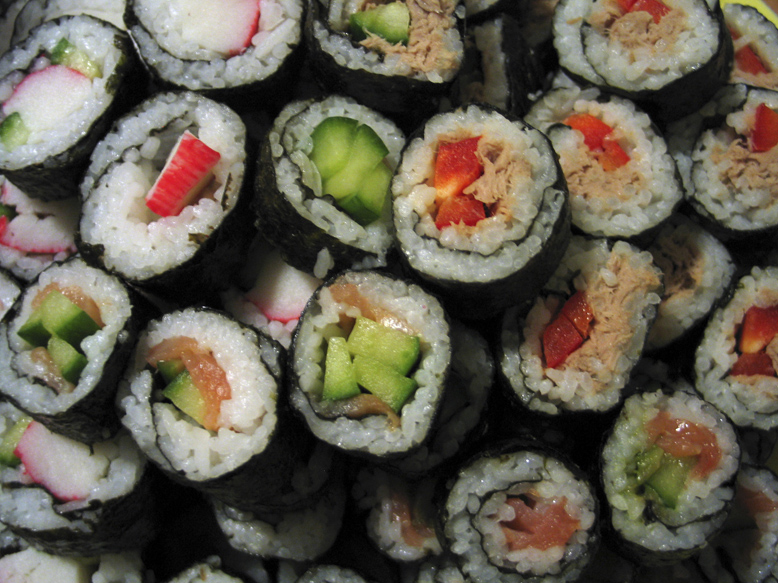 Among the new offerings available for hungry students on Kellogg Community College's Battle Creek campus this fall will be sushi provided by Hunan Gardens of Kalamazoo.
Sushi options will be delivered fresh daily and will include California Rolls, Philly Rolls, Spicy Crunchy Rolls, Smoked Salmon Rolls and more. The restaurant will also offer miso soup.
Prices per dish will start at $4.49.
(The photo above is by morgueFile user priyanphoenix and is used under the terms of morgueFile's Free License.)