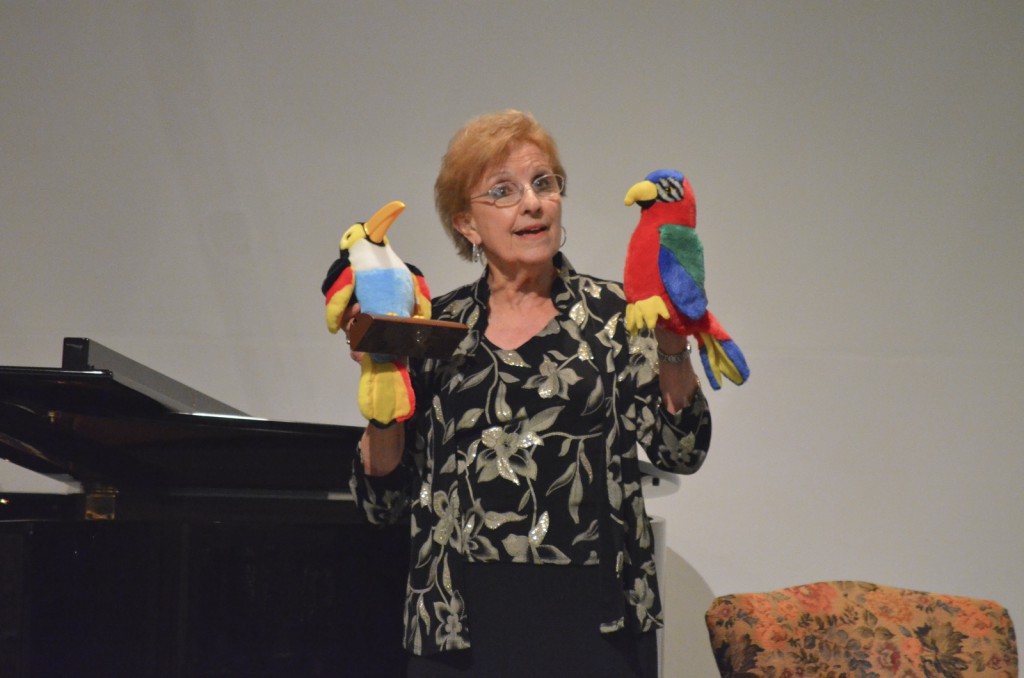 Kellogg Community College's annual Schubertiade celebration of music and poetry took place yesterday afternoon in the auditorium of the Davidson Visual and Performing Arts Center on the college's North Avenue campus. Pictured above, Jan Emery sings Liza Lehmann's "The Cuckoo" during the event.
Here are some reminders of things going on today and tomorrow at Kellogg Community College.
The University of Michigan's College of Engineering will provide information for potential transfer students beginning at 1:30 p.m. in the lobby of the Roll Health and Administration Building on Kellogg Community College's North Avenue campus.
Scheduled for tomorrow:
Tuesday, Oct. 9, is the last day to register to vote for the Nov. 6 election. If you still need to register, a voter registration table will be located in the lobby of the Roll Building beginning at 10 a.m.
Keep up to date with what's happening at Kellogg Community College by following this blog, our Facebook page and our Twitter feed.