Kellogg Community College is governed by a publicly elected seven-member Board of Trustees, which sets policy and budgeting priorities for the College.
As a policy-making body, the Board of Trustees makes decisions that keep KCC financially stable, creates partnerships in the communities served by the College and enables learning experiences to help students become employable and successful. Students are at the heart of every decision.
The Board meets on the third Wednesday of each month. Meetings are open to the public on campus in Battle Creek as well as virtually. Visit kellogg.edu/board for more information.
Meet the KCC Board of Trustees
The following individuals currently sit on KCC's Board of Trustees.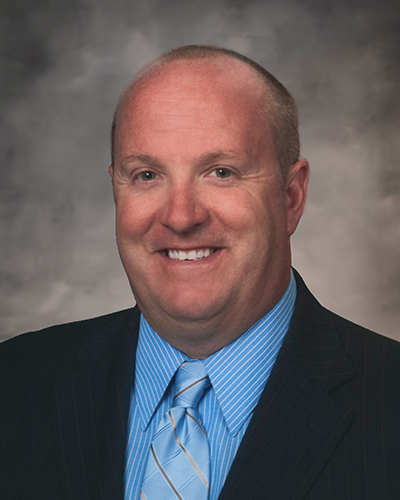 Steve Claywell, Chair
Steve Claywell is the president of the Michigan Building and Construction Trades Council. Claywell is a Battle Creek native who graduated from Battle Creek Central High School, served in the U.S. Navy, served on the U.S.S. Dwight D. Eisenhower (CVN-69) and is also a Desert Storm veteran. Claywell is very active in the community, currently serving on the International Festival of Lights Committee; the South Central AFL-CIO Labor Council; the Calhoun County Michigan Workforce Development Board; the Kingman Museum Board; the Southwest Michigan Building and Construction Board; as chairman of the Michigan Electrical Employees Healthcare Plan board; and as trustee on the International Brotherhood of Electrical Workers Pension Plan board, the Battle Creek Joint Apprenticeship and Training Committee and on the KCC Foundation Board. Claywell is married with three children.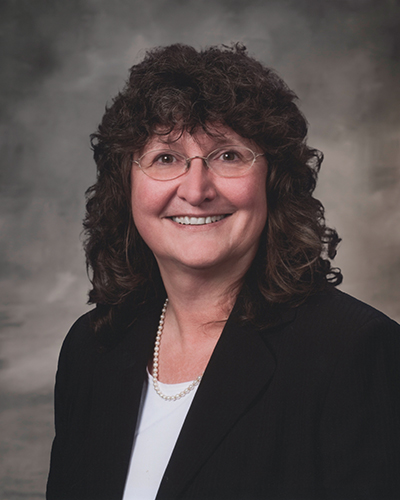 Jill Booth, Vice Chair
Jill Booth earned her Bachelor of Arts in Economics from Kalamazoo College and her Juris Doctorate from the University of Michigan Law School. She recently retired from the Michigan Supreme Court State Court Administrative Office in Lansing, where she served as a regional administrator. Booth is a member of the State Bar Association of Michigan and Phi Beta Kappa. She is married with four grown children and seven grandchildren.
Matthew A. Davis, Treasurer
Matthew Davis is a 1988 graduate of Marshall High School, where he excelled on the gridiron, earning 1st Team All-State Honors and a full athletic scholarship to play football at Miami University in Oxford, Ohio, where he graduated with a Bachelor of Science degree in 1992. After a stint as the inter-collegiate athletics strength and conditioning coach at North Carolina Central University in Durham, North Carolina, Davis returned to Marshall and began a career in real estate brokerage. He is currently licensed as a real estate broker and is the owner of Real Estate One Rosemary Davis. Professionally, Davis was appointed by Gov. Rick Snyder to the State of Michigan Board of Real Estate Brokers and Salespersons, where he serves as chairperson. He served two terms as president of the Battle Creek Area Association of Realtors and is currently the president of the 32,000 members of the Michigan Realtors. Davis also serves on the Marshall Area Economic Development Alliance Board of Directors as its chairperson, and was elected in 2020 as a trustee on the Marshall Public School Board, where he serves as treasurer. Davis is a member of Marshall United Methodist Church and is a vocalist in the worship band, along with his daughter, Kendall. He is married to Leigh and has two daughters at home, Kendall and Madelyn. Davis was appointed to the KCC Board of Trustees in 2007 to fill a partial term; he won election to the board in 2009 and re-election in 2016 and is currently the longest-serving trustee.
Jonathan D. Byrd, Secretary
A product of Battle Creek and Marshall Public Schools, Jonathan Byrd was awarded the Gold Key Scholarship while attending KCC and has a Bachelor of Arts degree from Olivet College. Currently the legislative director for the Michigan Laborers' District Council and a member of Laborers' Local 355 based in Battle Creek, Byrd is a Tomorrow's Political Leaders Fellow through the Institute for Public Policy and Social Research at Michigan State University. Byrd is also actively involved in the community, having served as the chair of the Calhoun County Democratic Party, a member of the Senior Millage Allocation Committee, a board member for the Friends of the Albion Library and as an Albion NAACP member.
Patrick A. O'Donnell, Trustee
Patrick O'Donnell is a 1990 graduate of Lakeview High School, earned an Associate in Applied Science degree from KCC in 1993 and earned a Bachelor of Science degree in electronics from Siena Heights University in 1994. O'Donnell is employed by MetroNet internet service as a network operation specialist. He is a lifelong Battle Creek resident (a proud and true local Battle Creeker) who enjoys volunteering and participating in many local events (his favorite is the Battle Creek Cereal Festival). He enjoys collecting games because he loves the entertainment value and engagement that it creates when playing. He enjoys all different types of sporting events, especially bowling, and taking time to watch his children participate in bowling events is his true passion. O'Donnell is grateful to serve his community as a KCC Trustee. One of the best parts of being a Trustee is helping maintain a supportive learning environment and participating in the success of students' educational development. Also, Trustee O'Donnell has been called the cheerleader of Kellogg Community College because he attends and supports many of the College's events. O'Donnell continues to live in Battle Creek with his wife, son and daughter.
Carla C. Reynolds, Trustee
Carla Reynolds owned and operated an Allstate Insurance agency in Battle Creek for 28 years and is currently vice mayor of Battle Creek. She has a bachelor's degree in business administration with a minor in marketing from Western Michigan University and also holds a Michigan property/casualty and health/life insurance license. Reynolds has been active with a variety of organizations, including Junior Achievement, the Battle Creek Community Foundation, Battle Creek Public Schools, the NAACP, Delta Sigma Theta, the Altrusa Club, the Greater Battle Creek Club, United Way, Mt. Zion AME Church, the Battle Creek Gridiron Club, NorthPointe Woods and the Battle Creek Cereal Hoopsters.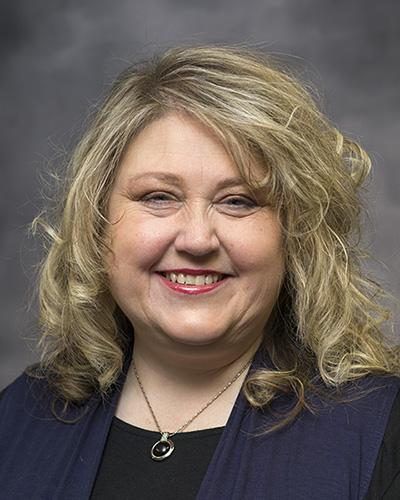 Xenia C. McKay, Trustee
Xenia McKay is a distinguished educational American Sign Language interpreter employed by Kalamazoo Regional Educational Service Agency (KRESA). A Battle Creek native and graduate of Lakeview High School, McKay earned her associate degree and certificate of completion from Lansing Community College's Interpreter Training Program in 1992. Guided by her passion for accessibility, she obtained a national K-12 educational interpreter certification in 2010 and a Bachelor of Applied Arts degree with a minor in professional communication in 2018 from Siena Heights University. McKay has taught KCC's Lifelong Learning American Sign Language courses, both beginner and advanced, for many years. She is a member of the Registry of Interpreters for the Deaf (RID), the National Association of the Deaf (NAD) and Michigan Registry of Interpreters for the Deaf (MIRID). McKay enjoys travel, art, photography and spending time with her husband, Scott McKay, and their dog.
KCC Board members serve six-year terms, and two seats are up for election Nov. 8, which is Election Day. For more information about Election Day or to find your polling place, visit michigan.gov/sos/elections.
This article first appeared in the September 2022 edition of BruIN magazine. To read the issue online visit kellogg.edu/bruinmagazine.