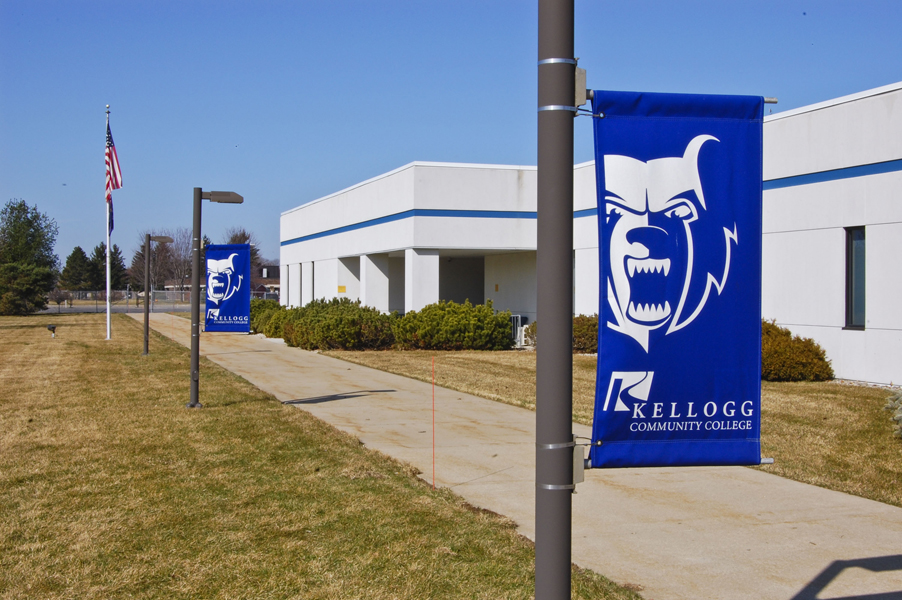 The Kellogg Community College Board of Trustees will meet Wednesday, Aug. 15, 2012, at the Grahl Center in Coldwater (pictured above).
The Board, which usually meets the third Wednesday of each month on the North Avenue campus in Battle Creek, occasionally convenes at KCC's regional centers as a way of increasing opportunities for the public to attend.
The meeting at the Grahl Center, 125 Seeley St., Coldwater, will begin at 6:30 p.m. Aug. 15.
The Grahl Center was named for industrialist and retired educator Dr. Freidrich Grahl, who donated the building's furnishings. The center opened in 1994 and houses 13 classrooms, including computer labs and a science lab. Some 700 students take courses at the Grahl Center every semester.
For more information about the Grahl Center, visit www.kellogg.edu/regional/grahl.