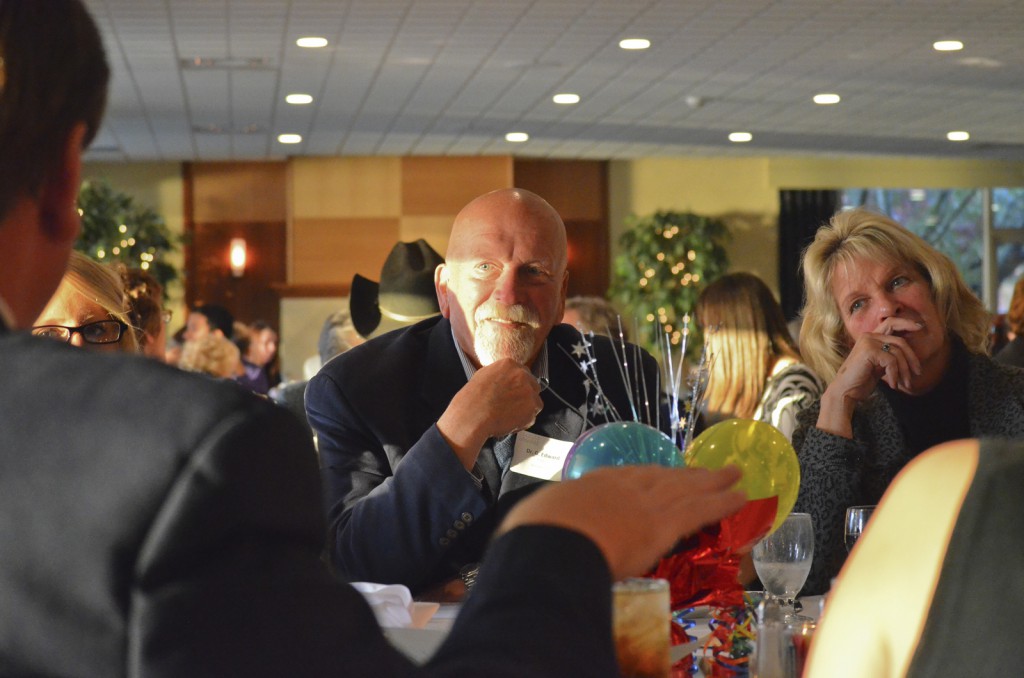 The Kellogg Community College Foundation's annual Scholarship Dinner was held last night at the Battle Creek Country Club. Pictured above, Dr. Ed Haring, former KCC president, listens during dinner.
Here are some reminders of things going on today and tomorrow related to Kellogg Community College.
Scheduled for today:
The first Bruins Give Back volunteer events of the semester begin at 9 a.m. at four locations in the Battle Creek area (a Habitat for Humanity location at 551 W. Michigan Ave. was recently added to the original three locations). All Kellogg Community College students and employees are invited to participate, and participants get free lunch and a free T-shirt. Click here for more information about the events from a post on this blog.
The Kellogg Community College baseball team plays their final scrimmage of the fall beginning at 2 p.m. against Grand Rapids Community College at home at Bailey Park.
Scheduled for tomorrow:
The Kellogg Community College women's soccer team plays Owens Community College beginning at 1 p.m. at home on the soccer field on KCC's North Avenue campus. Click here to view the team's fall schedule in a post on this blog.
Keep up to date with what's happening at Kellogg Community College by following this blog, our Facebook page and our Twitter feed.